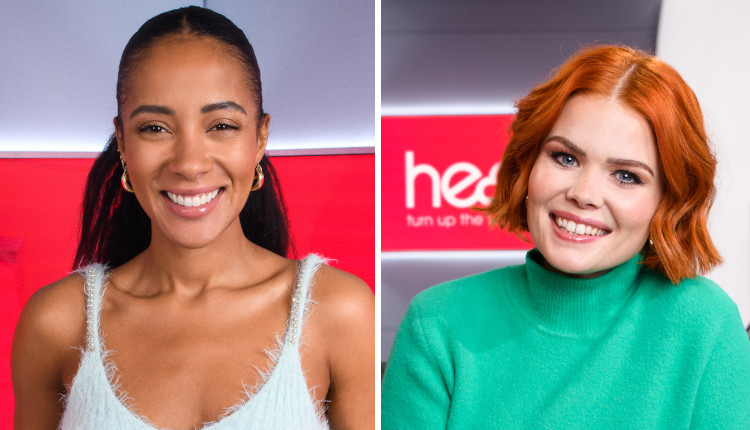 Schedule changes on Heart will see Yasmin Evans and Lindsey Russell joining the station and Dev Griffin taking over weekday evenings.
Dev is replacing Mark Wright who moves back to Saturday afternoons.
"I joined Heart at the start of this year and I'm loving every minute, so to be kicking off 2022 as the host of the Evening Show is just incredible, says Dev, "I'm ridiculously excited, it's going to be loads of fun and I can't wait to spend even more time with our amazing listeners."
Yasmin Evans joins from 1Xtra to present Sunday 12pm till 4pm after recently leaving the BBC, she says: "I'm so excited to be joining Heart in the new year. I can't wait to get to know the listeners and connect with them on a Sunday.
"Whether they're chilling out, cooking a roast or working, I'll bring them all the good vibes they need in the afternoon. I'm really looking forward to being a part of the Global family."
Lindsey Russell, best-known for her 8-year stint hosting Blue Peter, also joins the station to present Saturdays and Sundays from 1am till 6am.
Lindsey says: "I couldn't be more excited to be joining the Global family. After nearly a decade in TV, this is my first ever radio show, and it's so special to be joining a team of so many radio legends who I've looked up to and listened to for years. This is a dream come true!"
Mark Wright's new show will air every Saturday from 4pm, before Heart's Club Classics with Pandora kicks off at 7pm. Mark says: "We are going to get Saturday nights going OFF! It's my favourite time to be with listeners as everyone is in that feel good weekend mood – New Year, New Saturday!"
In other changes, two of Heart's rising stars, Katrina Ridley and Rezzy Ghadjar each have new shows. Katrina takes over Sunday early breakfast show (6am – 9am), and Rezzy becomes the new host of show Friday and Saturday nights from 11pm – 1am.
Elsewhere, Heart's Club Classics will now run from 7pm through to the extended time of 11pm on both Friday and Saturday nights.