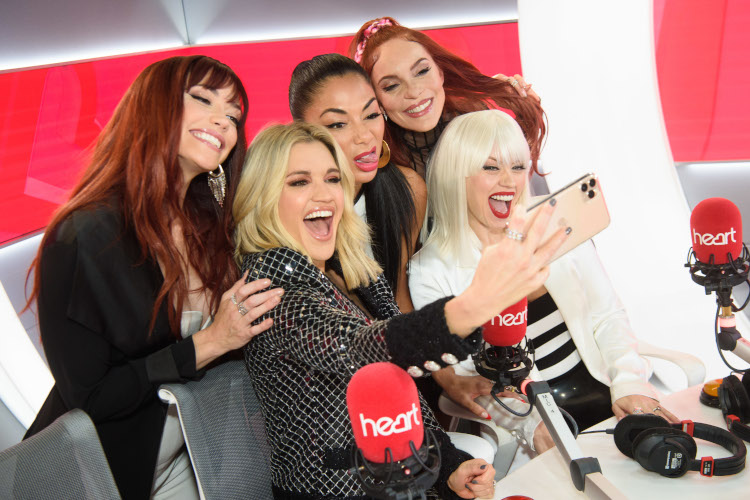 The Pussycat Dolls sat down for their first interview since reforming, speaking exclusively to Heart Breakfast's Jamie Theakston and Amanda Holden this morning where Nicole Scherzinger announced the band's first U.K and Ireland arena tour in 10 years.
At the start of the interview, Jamie spoke to Nicole Scherzinger saying: "Before we start, you have a world exclusive announcement to make."
"Yeah," Nicole replied, then revealed: "This is two words, ma-jor, right now OK? The stars have aligned and the Dolls are getting back together and we're here to announce our reunion tour."
Fellow band member Ashley Roberts, who is also Heart Breakfast's resident showbiz expert, added: "Guys it's been 10 years really since we've been all sitting in a room like this together. It's giving me butterflies."
Ashley added that the time is right, they have unfinished business and that they're ready to do it. She revealed that it was Robin Antin who pushed the idea, saying: "Robin's been wanting this to happen for years. And it's taken a while to get us all to this place but we're all here now and we're excited to be here."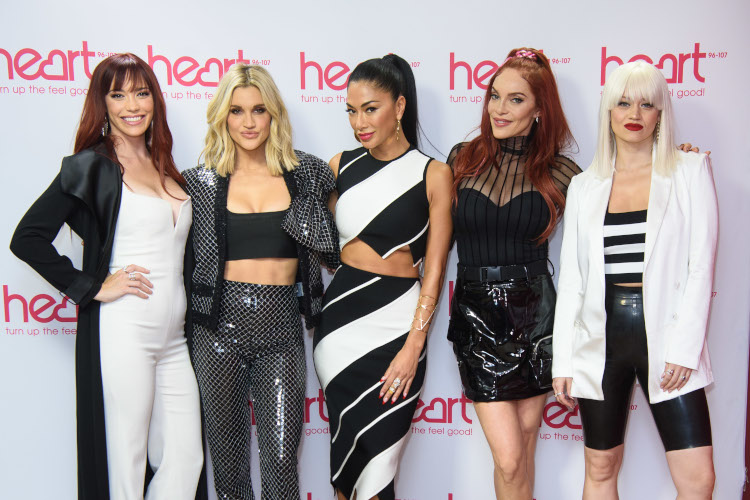 Amanda asked if they feel different now and would they bring something completely different to when they first started?
Nichole answered: "Yeah we feel different because we are different. It's been ten years."
Carmit Bachar added: "100%. We're women, you know we've grown, we've all had such extraordinary experiences and lives, and Jessie's just got married too."
When Jamie asked about their plans, asking if they'll be recording or playing live again Nichole said: "So right now we're focussed on the tour which is April.
"Tickets are on sale December 1st. So, we're focussed on the tour right now and you know, stretching. But we're excited we are working on new music and a lot of new surprises for the show.
"If anybody's ever seen us you know we put on a great show but this is, we're about to bring it 20-20."
*WORLD EXCLUSIVE* The @pussycatdolls announce their reunion tour and new music on Heart Breakfast in their first interview back together in 10 years! ???‍♀️?‍♀️

?Listen Live – https://t.co/eMuzMz9v3Y – @JamieTheakston @AmandaHolden @ImAshleyRoberts #PussycatDolls #PCDReunion pic.twitter.com/xqsJy8qKPk

— Heart (@thisisheart) November 28, 2019