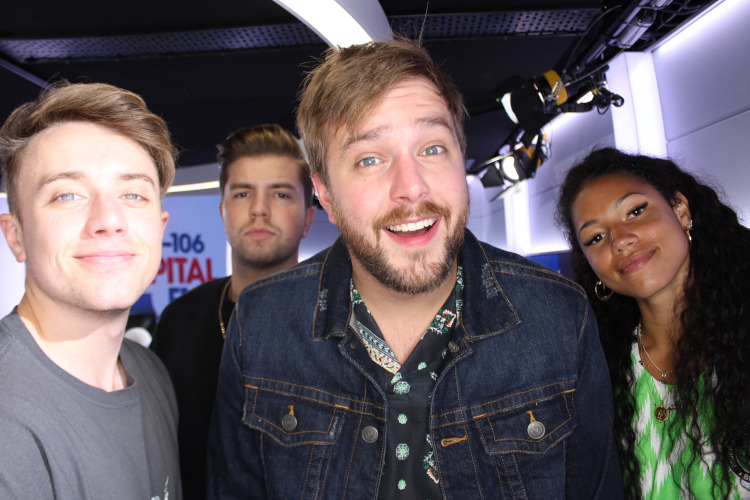 Capital Breakfast's Roman Kemp, Vick Hope and Sonny Jay spoke to Love Island narrator Iain Stirling on their show this morning, ahead of the start of the new series.
Iain gave his prediction on which Islander would win the 2019 series and spoke about the body diversity criticism the show has faced.
Vick asked Iain: "A lot of people were hoping that there would be a bit more body diversity in the cast this year, it doesn't look that way. There's a lot of six packs and a lot of very slim girls. Do you think something's going to be done?
Iain responded that it's something that merits more debate. He said: "I just feel like Love Island is like a fantasy TV show. We're showing our, sort of, in my opinion, a comedy ideal of what paradise is like.
"I think other shapes and sizes will fit into that narrative but I just think it's a… finding the right people who fit the tone of the show. So it's a tricky one, it is a tricky one and the reason it's a hot topic is because there's no correct answer."
He also admitted: "It's the sort of answer that I should have seen coming and rehearsed something for!"

Roman asked Iain who he thought would win at the end of the series, to which, he replied: "I think the winner of Love Island 2019 will be Yewanade with a new boy that enters the villa."
Vick mentioned that Yewanade is a scientist and wanted to know why Iain was so sure she'd win?
He answered: "I think she's just got… her presence, even from that photo, just jumped out at me," adding: "The thing is, if I get this so right everyone's going to be like 'oh the show is fixed!' but I think she's going to struggle at the start, she's going to struggle in love, then everyone's going to warm to her then BOOM! Sexy scientist man comes in, they couple up, and they live happily ever after."
*-* ? SPOILER ALERT ? *-*@IainDoesJokes reckons he knows the winner of #LoveIsland 2019. pic.twitter.com/QHg7iHIi3T

— Capital (@CapitalOfficial) June 3, 2019
Capital Breakfast with Roman Kemp can be heard week-days from 6am – 10am across the UK.