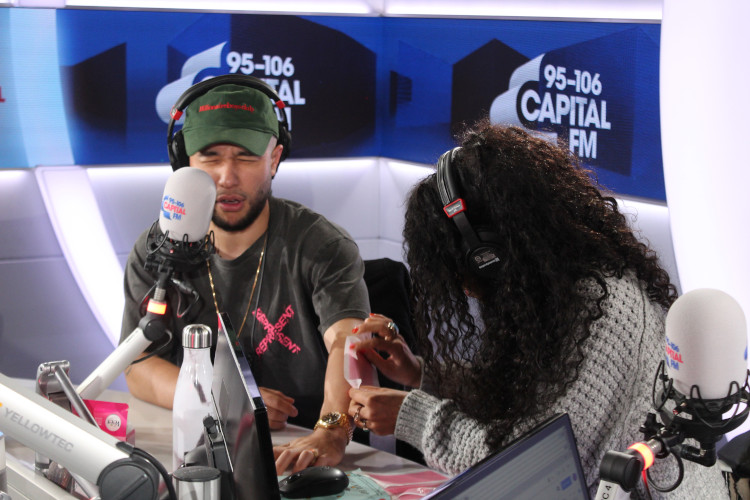 Billie Eilish and Jax Jones joined Roman Kemp, Vick Hope and Sonny Jay for their first nationwide Capital breakfast show this morning.
There was an admission from singer/songwriter Billie when Roman asked her, "Last time you were in the UK we heard this fascinating and incredible story about you detailing that you didn't realise that the Spice Girls were a real band?"
Billie answered, "No listen, listen. I didn't have cable growing up so I didn't really, like, watch TV shows on a channel. I had DVDs of things and I just re-watched them. So I remember, like, I never saw Spongebob the show, I didn't know it was a show, I thought it was only a movie.
"So I thought that Spice World – the movie about the Spice Girls – was a made-up movie about a group of girls who sang. And I thought all the music was written for the movie and I thought all the characters were cast."
She also revealed that she'd love to collaborate with Rihanna because she's "an alien" and that she creates and edits her music videos herself using the iMovie app.
Meanwhile, Jax Jones pulled the short straw as Roman said to him, "We know you love a game and that's why we knew you'd jump at the chance to play Wax Jax."
For every awkward fan question Jax refused to answer, he'd get waxed. Vick was armed with the wax strips and you can see what happened in the video below.
.@JaxJones has number ones for days. He can play the guitar. And… His pins are as soft as the clouds. ? pic.twitter.com/v85tw5HXst

— Capital (@CapitalOfficial) April 8, 2019
Other celebrity exclusives with guests coming up on Capital this week include Liam Payne, Lewis Capaldi, Ellie Goulding, Olly Murs, Ava Max, Tom Walker, Mark Ronson and Anne-Marie.
You can into Capital Breakfast with Roman Kemp, weekdays from 6am – 10am across the UK