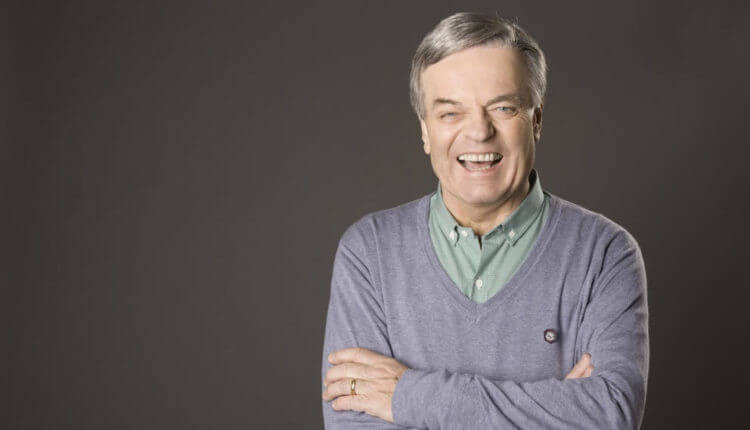 Older radio listeners are more important than ever because younger people don't listen to it as much, says Tony Blackburn.
In a recent tweet he said, "It is also important that we in radio realise more than ever that the older listener is more important than ever as younger people are not listening to radio or watching TV anymore the way they used to. I hope that as the young get older, they will love radio as we do."
There was a huge response agreeing with him. One person said, "I'm only a mere listener, but I agree with you," to which Tony replied, "Mere listeners are the only important thing to us, I wish those running radio stations got out and met the audience more, and not just in London."
He added, "Time for the DJ to take more control and let's have these Programme Controllers, most who have never been on air, to take a back seat and let the DJ get on with entertaining."
Tony who's 75 began his career as a singer, but became a DJ working on the offshore pirate stations Radio Caroline and Wonderful Radio London from 1964 until he joined the BBC to launch Radio 1 in 1967. Over the years he's worked for many radio stations and still does.
In another tweet he said, "I would have loved to run a radio station but was never asked. I learnt from the Americans how to do it but most of the people in radio now just don't understand how to do it properly and win audiences. I could do it. It's not a matter of age it's my years of experience."
He also threw down a gauntlet by saying, "There is a magical formula for better music radio which I use and am quite happy to pass on to anyone in radio who is interested but nobody ever asks me. It has worked for me for over 54 Years and I still use it, it comes from America."
Well, no one could argue that whatever that magical formula is, it's still working for Tony. He's as busy as ever, working for a number of radio stations, including BBC Radio 2 and he's soon to be taking his Radio 2 Sounds of the Sixties Show on a live tour around the country.