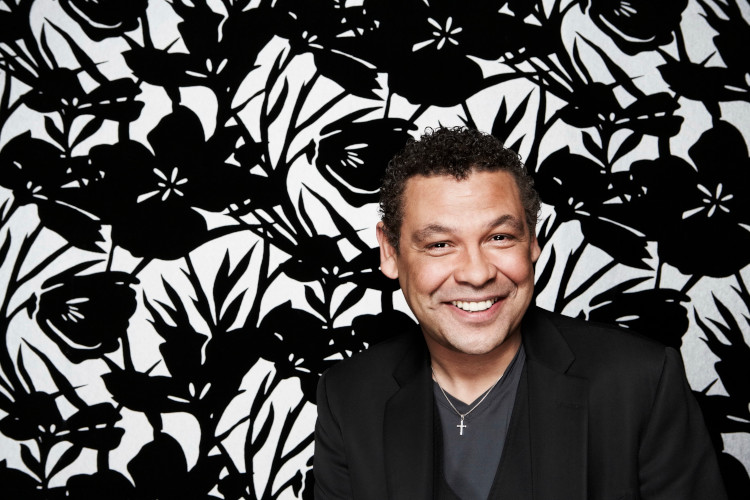 (C) BBC - Photographer: Dean Chalkley
Craig Charles is to be the new host of the weekday afternoon show (1–4pm) on BBC Radio 6 Music.
The new show will be broadcast from Salford starting in October and sees Charles replacing Shaun Keaveny, who announced in June that he's decided to leave the station after 14 years.
Craig will continue to present The Craig Charles Funk and Soul Show (Saturday, 6-9pm) as well as The Craig Charles House Party on Radio 2 (Saturday 10pm-12am).
Speaking about his new show, Craig says: "I'm made up to be able to present a brand-new show on 6 Music later this year. So, join me each weekday afternoon for a cup of tea, a chat and where I'll be playing some cracking tunes from across the musical spectrum. I can't wait to get started – bring it on!"
Samantha Moy, Head of 6 Music, says: "Craig Charles has been part of the 6 Music family since we first arrived on the airwaves in 2002.
"Over the years, his Funk and Soul show has become must listen radio on Saturday nights – bags of brilliant records and loads of laughter.
"We can look forward to more of the same on weekday afternoons – with an even bigger record bag – full of music from across the genres and eras, right up to the present day – here on 6 Music."
In other schedule changes at the station, Iggy Pop moves from Friday nights to Sunday afternoons (4-6pm), following Guy Garvey (2-4pm), Amy Lamé moves from Sunday afternoons to Early Weekend Breakfast on Saturday and Sunday mornings (6-8am) and the Radcliffe and Maconie Weekend Breakfast Show will now start an hour later from 8-10am.
Iggy Pop says: "Whether you're dealing with the nettles in your garden, drinking pints, enjoying a rendezvous, making a roast, or just being secret, I'm gonna love having a Sunday afternoon hang on BBC Radio 6 Music. The music will flow and shift and I hope the time passes happily. This is making me grin."
Amy Lamé says: "I'm looking forward to meeting a whole new audience of 6 Music listeners, so do join me, whether you're a night owl returning from a club dancefloor, or an early bird getting ready for your day."
Mark Radcliffe says: "I'm thrilled to be continuing with the 6 Music Weekend Breakfast Show and even more thrilled that I get an extra hour in bed after the enlightened management have listened to my whinging. I'm getting on a bit you know and have been asking them to take pity on my age and decrepitude for some time. Stuart and I love doing the show and the direct connection with the listeners, but now we can all start when we've had the chance to properly wake up."
Stuart Maconie says: "As one of the world's leading influencers and self-help gurus, I tell my many, many followers that change is to be embraced. And this is certainly one change that I can get my arms around. An extra hour in bed and a more relaxed start will make me even more energised and excited about starting your Saturday and Sunday with 6 Music Weekend Breakfast. But don't worry, there'll be just as many of the thought-provoking items and high-octane entertainment you've grown used to. You just won't have to get up quite so early to enjoy it."
Plans for the new Friday 7-9pm show, which will contribute to the BBC's Across the UK plans, will be announced in due course.
My funk soul brother, you're one of my favourite people in broadcasting. You know this. We used to joke whenever you stood in for me on Breakfast it was in fact I who was standing in for you til you could dep again, so popular you were! You're going to be so good. OPEN THE TRUNK! https://t.co/adM9z0otyQ

— Shaun Keaveny ? (@shaunwkeaveny) July 21, 2021