Cillian Murphy returns to 6 Music and The Blessed Madonna to leave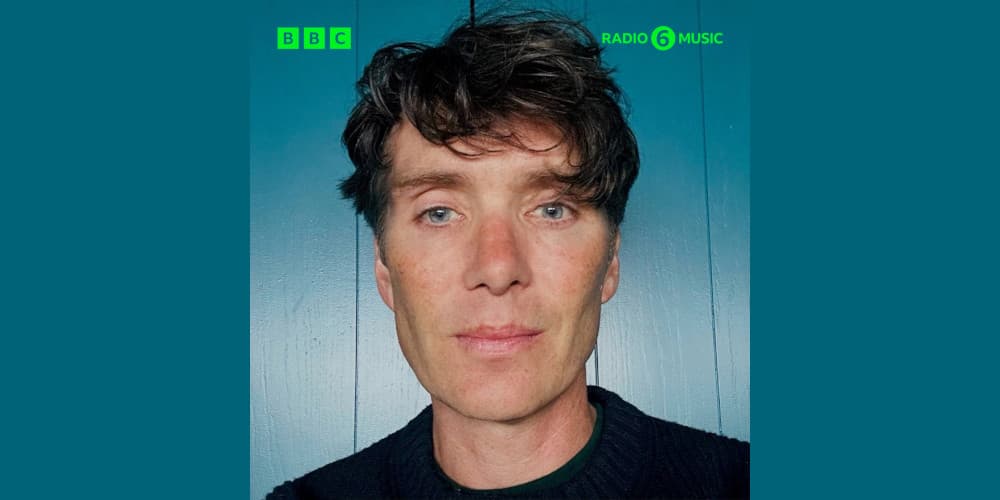 Weekend schedule changes at BBC Radio 6 Music will see Cillian Murphy's Limited Edition return for a new series and The Blessed Madonna leaving the station.
Cillian announced his return for a new 10-part series when he joined Nemone this morning, who is sitting in for Lauren Laverne. He told her his new show will be on Sunday evenings 10pm – 12am from 17th September.
The first series of Cillian Murphy's Limited Edition aired in autumn 2020 and the second in autumn 2021. He says: "It's been a while, but I am thrilled to be back playing tunes on 6 Music, my favourite radio station in the world… the show will be a sound collage of new, old and limited edition tunes for your discerning ears… can't wait."
Elsewhere, The Blessed Madonna, who currently presents Saturdays, 9pm – 12am will present her final show on Saturday 2 September.
The Blessed Madonna says: "Being a part of the BBC was a dream so big and incomprehensible that I barely dreamed it. The night of my first episode was the beginning of a journey that has been long and yet so short.
"Since the return of touring and record making, I've been like the lady at the circus spinning plates. I didn't want to drop this plate but I've had to make the gutting decision to pass on the torch.
"I want to thank all of you listeners around the world who have faithfully tuned in and written to say you heard a song that meant something to you, the guests I've been proud to have on the show and my colleagues at 6 Music and We Are Grape. I have a feeling this isn't a farewell, but see you later and until then, stay blessed."
Other schedule changes at 6 Music from 16 September announced today include Don Letts moving from Sunday evenings with his Culture Clash Radio show to Saturday nights, 9pm-11pm.
Don says: "I'm moving to a new time slot, but the Rebel Dread remains the same. So get ready to move on up, get on down and occasionally slip sideways with a selection that's wicked, wild and well versatile. This'll be Culture Clash Radio in a different style."
Each week, Don's show will be followed by SHERELLE 11pm – 1am with a mix of high tempo electronic music. She says: "It's an absolute honour to be given a show on 6 Music. I am gagged but ready to work super hard in pushing my scene, which is so heavily supported by the likes of Jamz Supernova, Mary Anne Hobbs and Gilles Peterson already.
"I have a very unique perspective and music taste which ranges so far and wide so I am really excited to bring that to 6 Music. I would love to thank 6 Music for the opportunity and Mary Anne, Tom Ravenscroft, Jamz and Gilles for their support and radio play over the years. Just massive love to the 6 Music family. Glad to officially be a part of it!"
Samantha Moy says: "Saturday nights on 6 Music in the hands of The Blessed Madonna have been a joy. I'd like to thank her for her brilliant contribution to the network since she joined us in early 2021 and wish her the very best as she continues her successful career as a DJ and artist.
"We have been fans of SHERELLE here at 6 Music for some time and I know that she, along with the mighty Don Letts – who we have been privileged to have on the network since 2009 – will continue to make Saturday nights as eclectic, insightful and fun as they have ever been.
"I know how much our listeners love Cillian Murphy's Limited Edition – his musical choices, stories and company, so I am thrilled that he'll be back with us for another series this autumn."
From Sunday 26 November, Lose Yourself With… will move to a new earlier timeslot on Sundays, 10pm – 12am from its current 12am – 2am.