Steve Lamacq and Jo Whiley reunite celebrating 30 years since Britpop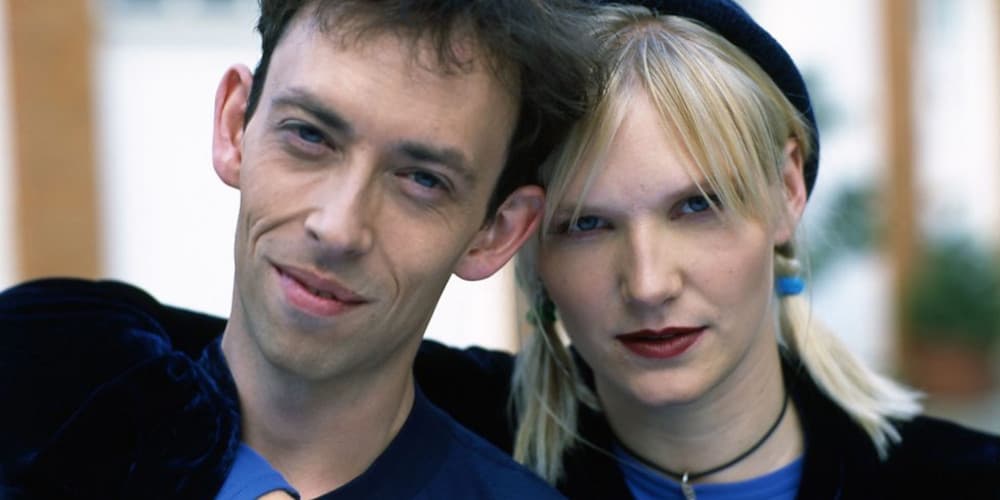 Steve Lamacq & Jo Whiley in 1995 - photo: BBC
In the 1990s, Steve Lamacq and Jo Whiley hosted one of the most influential music programmes of the era – Radio 1's Evening Session.
This evening, the pair are back together on BBC Radio 6 Music to celebrate 30 years since Britpop.
The special programme is part of 6 Music's Britpop Forever season, which has seen Steve revisit Britpop in his show every Thursday in July.
Steve and Jo will be joined by Tim Wheeler from Ash and Louise Wener from Sleeper who discuss their experiences of Britpop, the 90s and how both of their bands are still producing and performing new music.
Writer and storyteller John Osborne will talk about his new show "The New Blur Album", which follows John's love of the band, that developed after hearing them on the Evening Session.
Also, actor Susie Riddell, who plays Tracy Horrobin in the BBC series The Archers, joins the show to discuss her love of Britpop and the music she listened to back in the 90s.
In the final hour, Steve's Britpop Forever Timeline looks back at the events of 1996. He follows Oasis, who dominated the awards shows that year before going on to play two nights at Knebworth. As well as this this, Jarvis Cocker is arrested for storming Michael Jackson's performance at the Brit Awards, Suede return with their Coming Up album and there are some seminal albums released from Manic Street Preachers, Ash and The Prodigy.
For the last half-hour, Steve repeats 30 minutes of Oasis' Knebworth shows.
Britpop Forever with Steve Lamacq and Jo Whiley can be heard on BBC Radio 6 Music this evening, 4pm – 7pm.