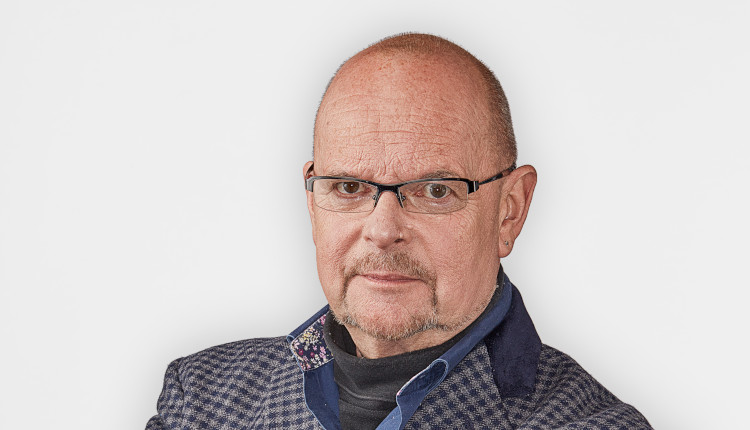 James Whale is returning to broadcast his legendary late night radio show on talkRADIO.
The godfather of late night radio is keen to return to his traditional slot in the schedule following his cancer diagnosis last year, to complete his career in his 'spiritual home'.
Whale, who has broadcast for nearly 50 years, has a legion of loyal listeners who have been tuning into his unique style since he became a radio hit in 1974. He hosted the talkRADIO late slot from 1995 to 2008, becoming a hit with listeners, and has helmed a number of other successful shows with the station since then, including his current 7-10pm slot on Monday to Friday.
James Whale said: "Nearly 50 years ago I started my radio life with Metro Radio in Newcastle and because I had what they described as a 'late night voice' they put me on at 10 o'clock at night.
"I moved around radio stations and then eventually was asked by Yorkshire Television to do something similar for late night TV, which brought me to talkRADIO in the mid 90s and then to talkSPORT and now back to talkRADIO. I'm so delighted to be going back to my spiritual home on late night radio to end my career, thank you talkRADIO, thank you Wireless.
"The company has looked after me since I was re-diagnosed with kidney cancer and for that I really can never thank them enough."
talkRADIO Programme Director Dennie Morris said: "James is the godfather of speech and it's a privilege and pleasure to return him to his rightful home. He is a giant of radio, and broadcasting to the nation in spite of his diagnosis reinforces what a true radio professional and amazing man he really is."
Cristo Foufas, who currently hosts the late night slot, will take over Weekend Breakfast.
Cristo said: "I've loved getting to know the late night audience and will miss them, but I know I'm leaving that slot in James Whale's legendary hands and we are all so pleased he will be back in his iconic late night radio slot. I'm also absolutely thrilled to present such an important show as weekend breakfast on talkRADIO and am excited for the challenge of bringing the biggest stories to our audience as they wake up."
You can listen to James Whale on talkRADIO at 10pm-1am from Wednesday.