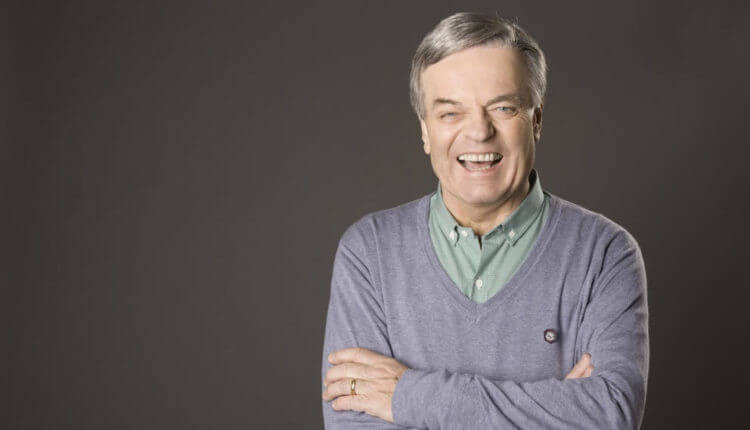 Tony Blackburn was a guest on The Business Breakfast with James Max on talkRADIO a couple of days ago to review the newspapers, when inevitably the "B" word came up and he said we're being "terribly negative".
Having been broadcasting for over 50 years, James pointed out that Tony had been on-air during pretty much every kind of economic, almost hell and wondered what he thought about the current situation.
Without expressing a political view, Tony answered that he thinks we're talking ourselves down all the time, he said: "We're being terribly negative and I just get a feeling when the "B" word happens, and I think it will happen, I think we'll be very successful."
He added: "This gloom and doom, I don't see it at all."
James then asked about the politicians who are trying to frustrate the process and the indecision that's causing problems.
Tony responded: "What's the point in having a vote if the politicians don't stick by it?" He said that he thinks it's been an absolute mess and he hopes it gets sorted out because, "we're all bored with it and want to get on with it now," he said. He also joked that he hasn't stockpiled anything.
The conversation caused a lot of reaction on social media with one person remarking on Twitter: "Said the well-known economist and politician Tony Blackburn."
Tony, again without getting into the politics of it, replied: "Sorry I forgot none of us are allowed to have an opinion in this very politically correct world we live in!"
Broadcaster Tony Blackburn: "We're just talking ourselves down the whole time. We're being terribly negative. I just get the feeling that when Brexit happens – and I think it will happen – I think we'll be very successful."@TheJamesMax | @tonyblackburn | #BusinessBreakfast pic.twitter.com/y3RhEh560P

— talkRADIO (@talkRADIO) August 12, 2019