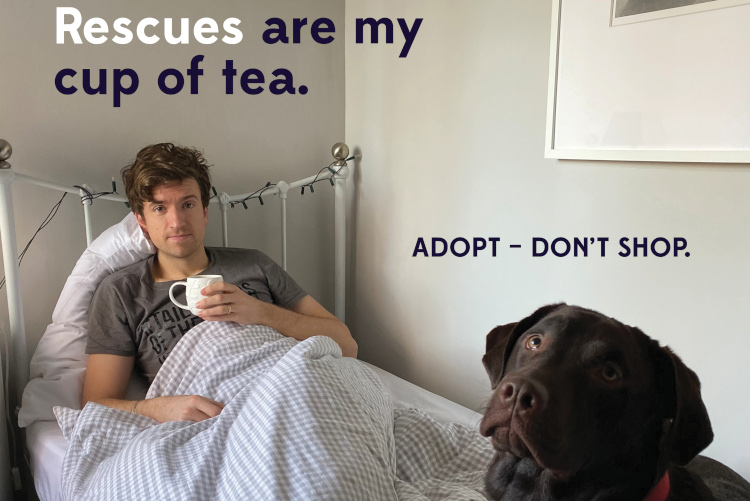 Greg James says he recommends adopting a dog as he and pet Barney lend their support to a new PETA campaign promoting adoption.
Every year, hundreds of thousands of dogs and cats end up in animal shelters, and many of them have to be put down because there aren't enough good homes for them.
Greg says: "We adopted Barney in 2019, and he's changed our lives. He was anxious and panicky when we met him, but the satisfaction you get from helping animals trust and love a human again is life-affirming.
"He's an enormous goof, and that's why he and I get on so well. He's helped me out so much this year, and I'd always recommend adopting a dog.
"Countless animals are waiting at shelters, and there aren't enough good homes to go around. Making space in our house for a rescued little pal is one of the best things we've ever done. Adopt, don't shop!"
Greg is part of a growing list of celebrities including Chris Smalling, Joaquin Phoenix, Tom Hardy, James McVey, and Alan Carr who have joined forces with PETA to promote kindness to animals.
The People for the Ethical Treatment of Animals (PETA) Foundation is a UK-based charity dedicated to establishing and protecting the rights of all animals. You can find out more at PETA.org.uk.