Greg James misses deadline so BBC Radio 1 goes off air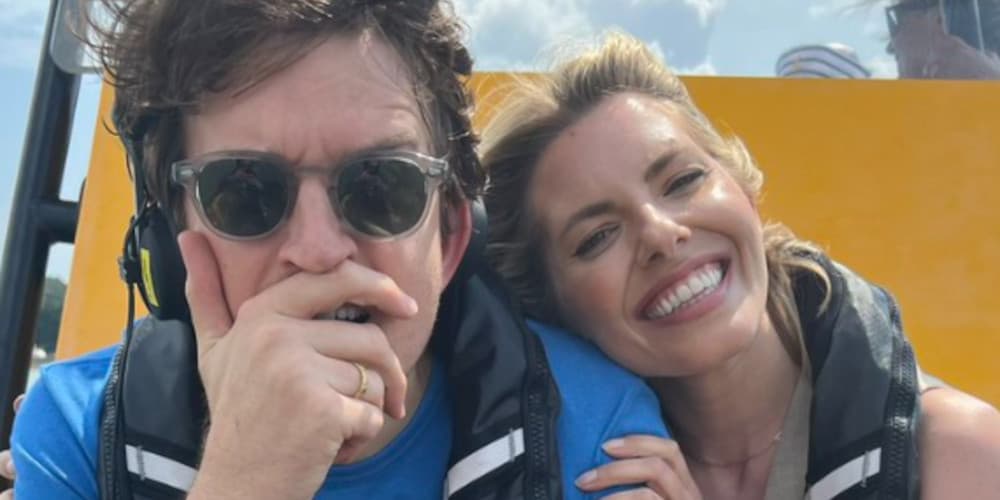 In a dramatic turn of events, Radio 1 was forced off air at midday today as Greg James failed to complete Radio 1's Giant DJ Hunt.
His task was to find all 30 Radio 1 DJs before the 100-hour deadline, but he didn't!
Last Monday Greg announced that all of his fellow Radio 1 DJs were in hiding and it was his job to find them and rebuild the Radio 1 schedule within 100 hours, as part of Radio 1's Giant DJ Hunt.
Throughout the week he found some DJs in some strange places – Danny Howard and Pete Tong at Ibiza Rocks, Vick Hope in an Ann Summers shop and Rickie and Melvin in Amsterdam at a Coldplay gig.
However, as he was making slow progress, yesterday the stakes got even higher, and Greg was told if he didn't complete the challenge by midday on Friday the station would go off air. As this deadline hit today, he hadn't found Mollie King which forced the station to go off air.
There was some panic in the run up to the deadline, but the 'dead-air' didn't last too long though – just five minutes. Mollie was sailing near the Isle of Wight, so Greg hired a boat to reach her. It took him some time to do as he had to fill out health and safety forms!
Eventually, everything was back to 'normal' as Radio 1 resumed broadcasting at 12.05pm and the station's game was over for another year!
The exact moment BBC Radio 1 went off air.#Radio1GiantDJHunt pic.twitter.com/BPudJhk3Oq

— BBC Radio 1 (@BBCR1) July 21, 2023
"there's gonna be really bad revenge…" 👀@gregjames' immediate reaction to THAT moment 😱 #Radio1GiantDJHunt pic.twitter.com/TjDDlpdROy

— BBC Radio 1 (@BBCR1) July 21, 2023
The final board 🔍 Thank you for all your detective skills this past week!!

The #Radio1GiantDJHunt is complete ✅@gregjames pic.twitter.com/iDeiX1PnvA

— BBC Radio 1 (@BBCR1) July 21, 2023