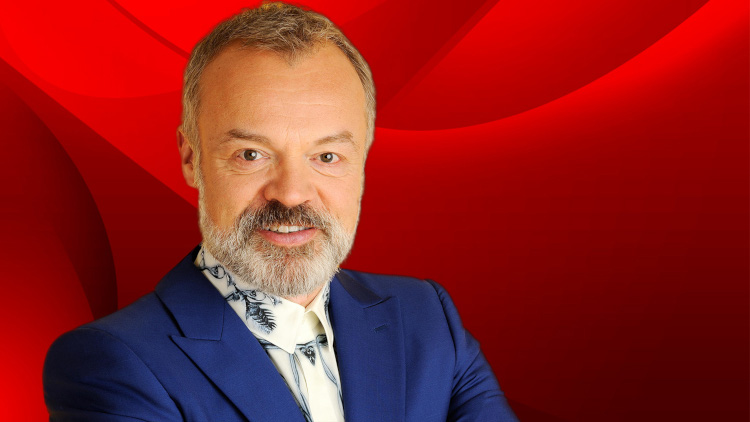 In an article last Saturday, OnTheRadio speculated that Graham Norton might be joining Virgin Radio and today it's been confirmed by the station.
Norton will host a flagship weekend show on Saturdays and Sundays, beginning in the new year.
Graham said: "I am excited and a little surprised to be joining Virgin Radio UK in 2021. I was very content where I was but the opportunity to host shows across the weekend seemed too good to miss out on. Plus the energy and enthusiasm at Virgin Radio are infectious and I can't wait to get started! Did I mention the studios are very close to my house?"
Actually, it was Chris Evans who mentioned the studios are close to Graham's house when he was a guest on Chris' Breakfast Show a few weeks ago!
Graham has won many awards including numerous BAFTAs, National Television Awards, and International Emmys. He started as a chat show host on Channel 4 in the late 90's and continues now on BBC1 with The Graham Norton Show.
For over a decade he's hosted the Eurovision Contest, recently appeared as a judge on RuPaul's Drag Race UK and if that's not enough, he's also a Sunday Times bestselling author.
Having hosted a weekend show on BBC Radio 2 for over ten years, Graham has built a loyal radio audience who will probably want to follow him to Virgin Radio, so how can you tune in?
Digital Radio
If you have a digital radio at home or in your car, you can listen on national DAB. You'll need to have Virgin Radio as one of the pre-sets on the radio. If it isn't already set as one of the options, you can find it by doing a re-scan of the stations available.
Smart Speaker
If you have Amazon Echo or Google Home, you can listen to Virgin Radio on either.
For devices using Amazon Alexa, just ask Alexa to "enable Virgin Radio UK" then to listen, say: "Alexa play Virgin Radio." With Google Home just say, "OK Google play Virgin Radio UK".
On Your Computer
Listening online on your computer is as easy as opening a browser and going to virginradio.co.uk then click on the "Listen Live" button.
Virgin Radio App
You can download the Virgin Radio app to make it easy to listen via your smartphone. It's available for both iOS and Android.
One of the advantages of having the app on your phone is that you can connect to any device via Bluetooth, including your car radio if it isn't a DAB set and has a Bluetooth option. If your car has Apple Carplay or Android Auto, you can also connect via those too.
Radioplayer
Radioplayer is available as an app for iOS and Android. With it you can listen to most UK radio stations, including Virgin Radio.
It's also available as an internet web radio tuner by opening a browser on your computer and going to radioplayer.co.uk.
On Your TV
Virgin Radio is available on Sky channel 0215 or Freesat channel 736.