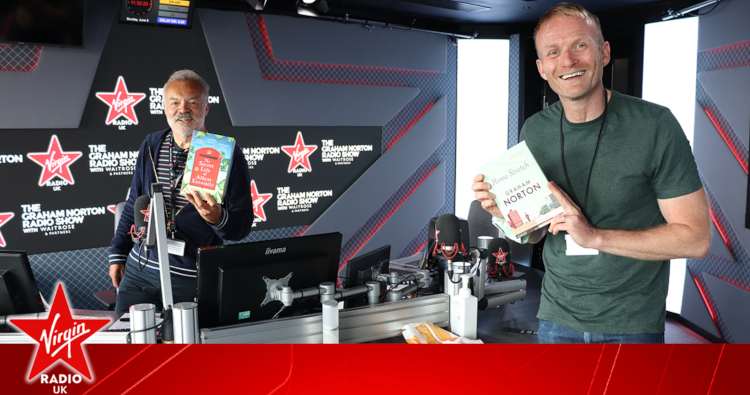 Writer and broadcaster Matt Cain dropped into The Graham Norton Show With Waitrose on Virgin Radio yesterday to talk about his forthcoming show on Virgin Radio Pride, Matt Cain Meets, which promises to pay tribute to the LGBT+ heroes and pioneers who have gone prior.
The award-winning Pop-up station, Virgin Radio Pride UK is back on air for the summer from this Wednesday, 1 June with a new schedule of content coinciding with the 50th anniversary of the first UK Gay Pride Rally in 1972.
"The plan is to represent everybody from everywhere on the rainbow spectrum," Bolton born Matt told Graham. "Because it's the 50th anniversary of Pride in the UK, we're going to take that opportunity to look back and celebrate how far we've come and pay tribute to the people who came before us – the pioneers, lots of the allies who fought for us, and tell our story and look at queer history and how it's moved on."
Matt says that while rights and freedoms for LGBT+ people are greater than ever, it's important not to forget the battles that were fought to enjoy them – and fight any intolerance that might creep back in.
"I was really moved recently by that horrible news story a few months ago," he says, "of a doctor in Cardiff who was beaten to death in a homophobic attack in a park. They were playing in the court some of the insults that these very young people were shouting out as they were battering him. And it was really upsetting. Things are so much better and that's brilliant. I absolutely want to celebrate that. But there's still pockets of intolerance that can erupt violently in our own country."
Virgin Radio Pride UK will play pop-dance and pop-R&B music from the last twenty years, plus all the biggest talking points from the community in one big celebration of LGBTQ+ culture.
There will be a range of LGBTQ+ sports documentaries including the road to The World Cup in Qatar for gay fans and the growth of LGBTQ+ fan groups across the football world, produced and presented by Christian Hewgill, who joins the team in July, from BBC Radio 1's Newsbeat.
Other leading content on the station will include the My Pride Playlist special, where a special guest each week will speak with Steve Denyer and pick their favourite Pride songs of all time, starting with British singer, songwriter and electronic music DJ, Skin. There will also be a range of bespoke documentaries with programming this year exploring Pride in Politics, the story of Terry Higgins, LGBTQ+ life in the army, 50 years of Pride and more.
Matt Cain Meets will air on Virgin Radio Pride, 6 to 7pm every Thursday.