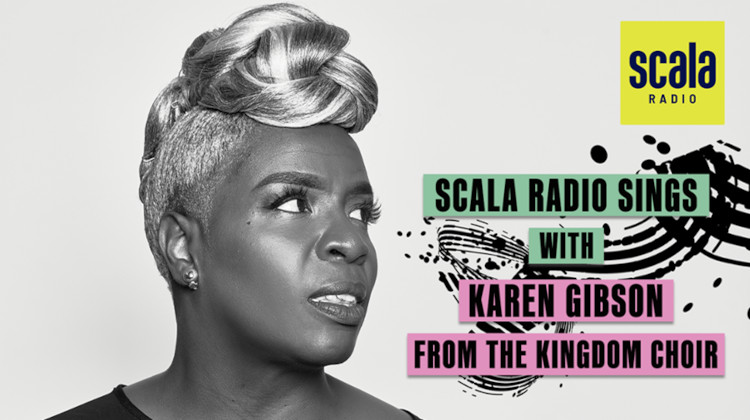 Karen Gibson, founder of gospel group The Kingdom Choir, is joining Scala Radio for a 2-part series celebrating the human voice.
Probably best-known for their performance of Stand By Me at the Royal Wedding of Prince Harry and Meghan Markle, The Kingdom Choir is one of the many singing groups that brings together likeminded people to make and create music. Over a million people in the UK sing in a choir and during lockdown many of us turned to online singing groups to cope with the isolation.
In each 2-hour show of Scala Radio Sings, Karen Gibson will celebrate gospel music, as well as vocal pieces from the worlds of opera and musical theatre.
She'll also explore the relationship between gospel music and choral works from the likes of Bach or Handel, with each show including a blend of choral, gospel and classical music in a playlist she selected herself.
Karen has been described as 'Britain's Godmother of Gospel' by both the Guardian and BBC. With 25 years' experience working with vocal groups and choirs, she has also conducted gospel workshops all over the UK and Europe as well as Nigeria, Japan, Zimbabwe, Rwanda and the USA.
Speaking about the new series, Karen said: "I'm so excited to have been asked by Scala Radio to put together this new two-part series celebrating the joy of song. I've been carefully curating a selection of music that I hope brings a smile to every listener. So, I hope you join us – and of course, join in!"
As part of Scala Radio's Black History Month programming, Karen will also celebrate the best black composers and vocalists, ranging from Aretha Franklin to Leontyne Price and Scott Joplin to Samuel Coleridge-Taylor.
Scala Radio Sings with Karen Gibson can be heard on Sunday 4 and 11 October at 6pm.