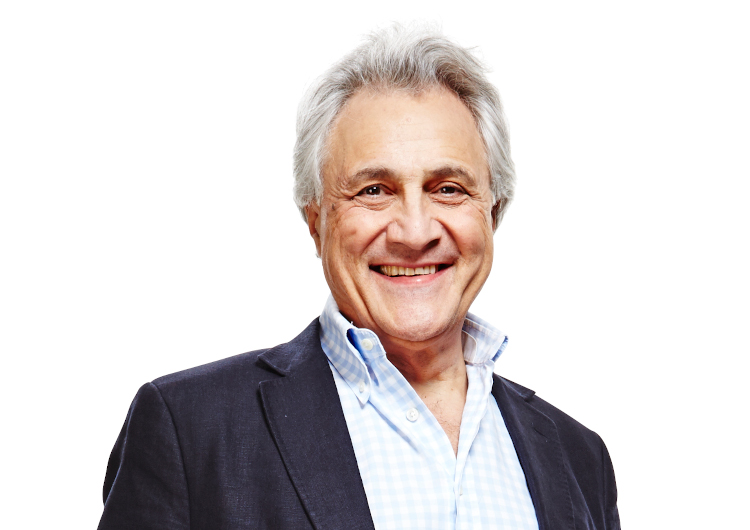 There has been a surge in the popularity of uplifting and relaxing classical music in 2020, according to the Classic FM Hall of Fame, the world's largest annual survey of classical music tastes.
More than 130,000 votes were cast in the 25th Hall of Fame from Classic FM. It's the biggest chart in four years, as more people listen to classical music during these unprecedented times.
The station has been counting down its Hall of Fame, playing 300 pieces of music across the Easter weekend. John Suchet presented the final part and revealed which piece was voted number one.
Iconic pieces including Sir Edward Elgar's Enigma Variations, which contains the emotive Nimrod, Beethoven's Symphony No.9 ('Choral'), his Piano Sonata No.14 ('Moonlight') and Symphony No.7 are all at their highest ever positions. Many other pieces such as Holst's The Planets Suite, which includes the rousing Jupiter, Elgar's Cello Concerto, Mozart's The Marriage of Figaro and Piano Concerto No.21, Pachelbel's Canon in D Major and Dvorak's Symphony No.9 ('From the New World') have all risen in the chart and are inside the top 40.
Inspired by a poem about a skylark and epitomising a sense of freedom, Ralph Vaughan Williams' The Lark Ascending has been voted the nation's number one piece of classical music for the second year-in-a-row. Originally written for the piano and violin, its premiere took place in Bristol 100 years ago.
In the 250th anniversary year of his birth, Beethoven has been voted the nation's most popular composer, alongside Mozart. While both composers have 17 entries in the chart, 15 pieces by Beethoven have gone up, seven have reached their highest ever position and six have made it into the top 20 – more than ever. Mozart has three entries in the top 20.
Overall, it has been a record year for film music. There are more movie soundtracks in the new Classic FM Hall of Fame – 28 in total – than ever before. In the year the world marked the 75th anniversary of the liberation of Auschwitz, John Williams' powerful soundtrack to Schindler's List has been voted the most popular piece by a living composer and the number one film score. It has climbed 14 places to number 14.
It has also been a record year for John Williams – the man behind many of the most iconic film scores. With 13 pieces in the 2020 chart – his highest number ever – he retains the title as the most popular living composer, beating some of the more traditional composers such as Handel and Elgar. In addition to Schindler's List, Williams' themes from Harry Potter and Star Wars have made the top 30, climbing to places 26 and 28 respectively, followed by Jurassic Park which is up to number 33.
The highest climber in the 25th Classic FM Hall of Fame is The Glorious Garden by the acclaimed British composer and conductor Debbie Wiseman. The piece climbed almost 100 places to 191. Wiseman has just released a brand-new piece of music called Together, written for those who are at home or self-isolating.
Sir Karl Jenkins is the UK's most popular living composer. The Armed Man: A Mass for Peace is his highest entry at number 22.
Commenting on the Hall of Fame, John Suchet said: "Over the past 25 years, the Classic FM Hall of Fame has become a barometer of the nation's tastes in classical music – and it couldn't be more relevant than now. With over 130,000 votes – the highest in four years – more and more people are turning to classical music.
"It's fascinating to see the variety of music that the nation has chosen in these uncertain times – from familiar pieces such as The Lark Ascending and Rachmaninov's Piano Concerto No.2; Elgar's stirring Enigma Variations and Cello Concerto, to film scores including Schindler's List, Star Wars and Harry Potter. It shows that classical music really is for everyone. And as a fan of Beethoven, I'm thrilled that, in the 250th anniversary year of his birth, he has been voted the most popular composer, sharing the title with Mozart. For me, Beethoven's music lifts the spirits every time.
"Although our current world may feel very different, what has remained is classical music's unique power to uplift, motivate and energise, as well as to soothe and calm. That's why it's the perfect antidote."
The Classic FM Hall of Fame 2020 – top 20:
Vaughan Williams The Lark Ascending
Beethoven Symphony No. 9 ('Choral')
Elgar Enigma Variations
Rachmaninov Piano Concerto No. 2
Vaughan Williams Fantasia on a Theme by Thomas Tallis
Beethoven Piano Concerto No. 5 ('Emperor')
Tchaikovsky 1812 Overture
Tchaikovsky Swan Lake
Mozart Requiem
Tchaikovsky The Nutcracker
Mozart Clarinet Concerto
Beethoven Piano Sonata No. 14 ('Moonlight')
Elgar Cello Concerto
Williams Schindler's List
Beethoven Symphony No. 7
Mozart The Magic Flute
Beethoven Symphony No. 6 ('Pastoral')
Beethoven Symphony No. 5
Allegri Miserere
Handel Messiah
The full list of 300 pieces of music in the Classic FM Hall of Fame 2020 can be seen on Classic FM's website.