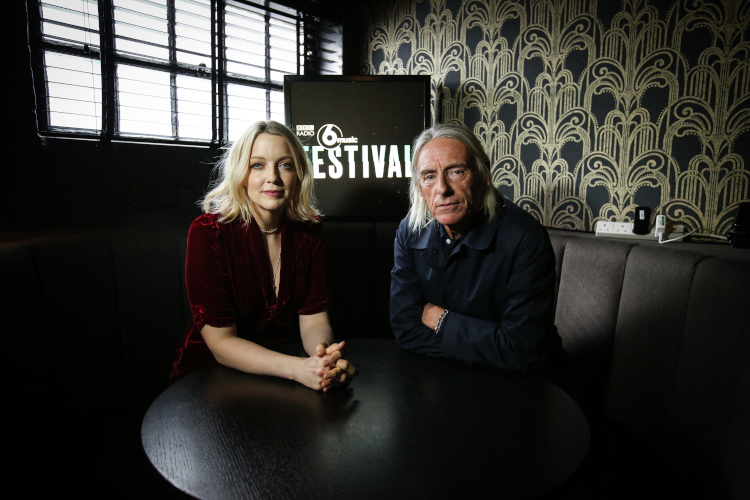 Paul Weller was in conversation with Lauren Laverne at the BBC Radio 6 Music Festival in Camden this afternoon (Saturday 7 March), where he recalled working with Amy Winehouse and taking part in Band Aid.
Referring to her as "amazing" and reminiscing about performing with Amy Winehouse, Paul said: "She was just amazing, she came down to rehearsals and just blew all of us away."
The pair teamed up in Camden back in 2006 to perform a cover version of I Heard it Through the Grapevine.
Paul added: "We were just astounded at how great she was – naturally gifted she was. Sorely missed. She was just a great personality as well, just a natural God given talent, you know."
When asked about what it was like being a part of Band Aid, Paul admitted he couldn't remember. He said: "Obviously I remember being there, but the gig itself happened so quickly, so it seemed to just pass us by."
Responding to Lauren saying that he'd retrospectively described his ego at the time being colossal, Paul admitted: "It's always easy to say these things in hindsight, but I can see how far up my own arse I'd got at that time!"
Speaking about his time with the Jam and playing in Camden, he spoke about how much of an exciting time it was. He explained that his generation missed out on the sixties, but the punk thing was the first time they had something of their own.
Lauren asked Paul where he gets his inspiration from now? He answered by saying that he's going through a spiritual stage at the moment, re-evaluating a lot of things in his life and his beliefs.
Paul's new album On Sunset in due out in June and he told Lauren that he'll be on tour from May. He says he's only playing theatres and doesn't want to play arenas anymore because they tend to be more about a show and less about the music.
You can hear the interview on BBC Sounds.
Looking back "serves you no purpose to dwell on it. It's important to live now," says Paul Weller.

Listen back to his chat with Lauren Laverne tho on BBC Sounds, says us. pic.twitter.com/whUFqYtcTS

— BBC Radio 6 Music (@BBC6Music) March 7, 2020