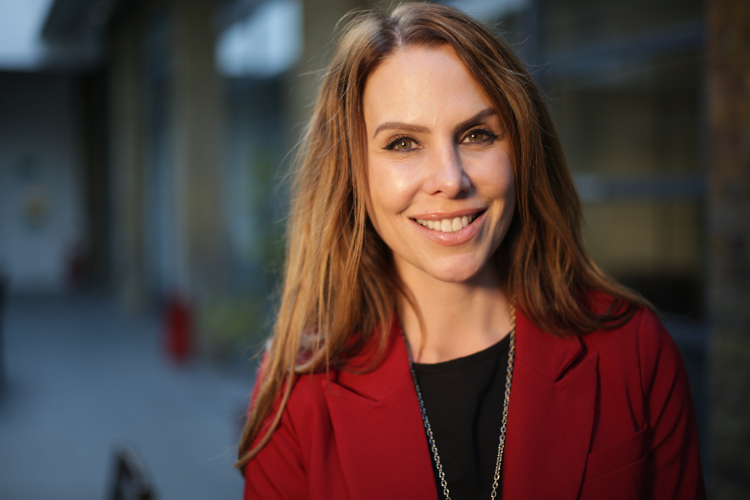 Scala Radio has signed presenter and psychologist Emma Kenny for the station's newly revamped Sunday show.
Emma is ITV This Morning's resident psychologist and regularly contributes to Radio 1's 'Life Hacks' as well as Closer magazine.
In the new weekend show, Emma will join Chris Rogers to take a look at the Sunday papers and discuss the big (and small) stories of the day and past week, and inviting guests from the worlds of music, lifestyle and the arts into the studio.
Emma's appointment to the show, which airs 10am – 1pm on Sundays, follows previous co-presenter Anthea Turner leaving the station to focus on other personal projects.
Ric Blaxill, Music and Content Director for Scala Radio said "I'm incredibly pleased to welcome Emma to the Scala Radio team for our newly launched Sunday show.
"We aim to provide the perfect weekend soundtrack for our listeners – whether they're easing their way into the day with a cup of coffee or whipping up a Sunday lunch in the kitchen. Our audience is also keen to stay informed, and Emma's experience brings something truly unique and interesting to the table through the show's topical discussion and interviews.
"We're sad to say goodbye to Anthea who is leaving the station. She has been a real joy to work with and has brought some fantastic – even personal moments – to the show over the past year. We wish her all the best with her exciting upcoming plans."
Anthea's last show on the station is this Sunday 1 March, with Emma joining Chris for their first show on Sunday 15 March.
Elsewhere on weekends, presenters Hannah Cox and Penny Smith have expanded their roles at the station by taking on evening shows. Hannah will host Saturday evening 6 – 8pm, while Penny will present a new Sunday evening show at the same time.