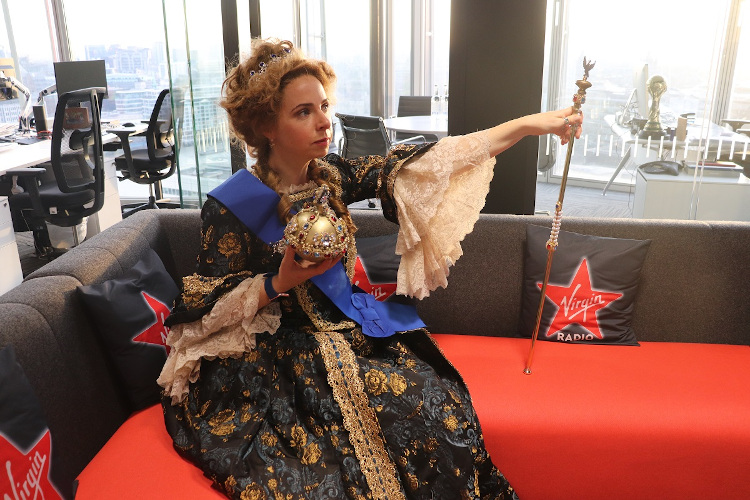 As the new Sky TV drama-series Catherine the Great is launched, Virgin Radio's news presenter Rachel Horne was transformed this morning into the most powerful female monarch in history.
Rachel arrived at 5am to the Virgin Radio studios to meet a stylist and make-up artist to recreate the iconic rouge, big wig, and extravagant dress in homage to the 18th century Catherine the Great.
She spent the duration of the Chris Evans Virgin Radio Breakfast Show dressed as the monarch, to the surprise of their guest author Bill Bryson. Rachel then took to the streets around London Bridge, much to the amusement of the surrounding public.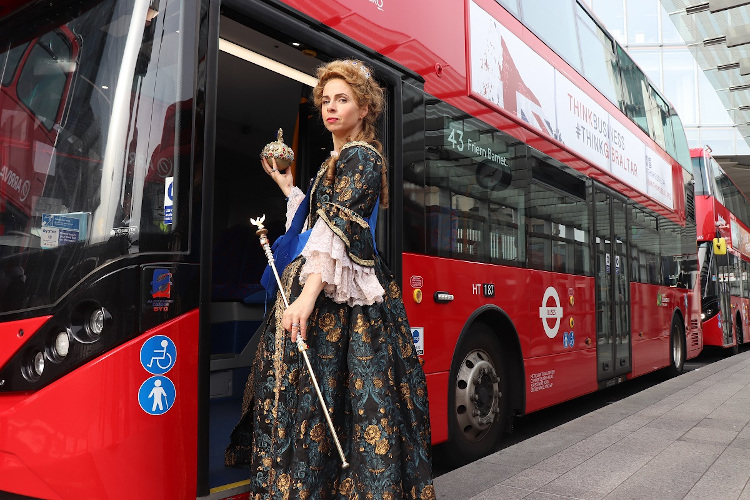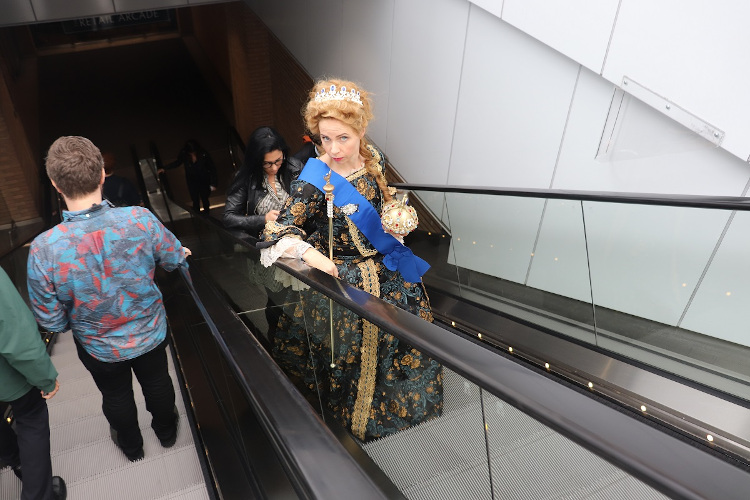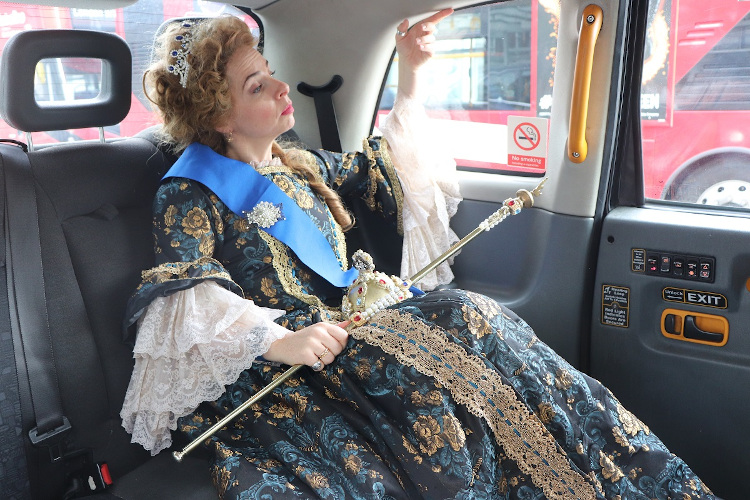 Chris Evans said about his co-presenter on his show this morning: "Now you won't be able to see this because it's the radio, but Rachel is dressed as Catherine the Great. Why? Well because today is the day. We are Russian, we have gone very Russian today.
"I'm not making it up, I could be because we're on the radio but I'm not. And that's the really bizarre thing. And nobody's ever looked better as a period character then you that I have ever worked with including the TV shows I have done.
"The odd bit of film that I've done and yet we're on the radio. You really are dressed as Catherine the Great. How come?"
Rachel Horne replied: "Well Chris I'm not sure if you're aware that from today you can watch Catherine the Great. Well I wanted to see what it would be like. It feels empowering. I feel amazing. Catherine the amazing."
In the Sky Atlantic four-part drama series multi award-winning Helen Mirren plays the lead that delves into the life of Catherine, who wielded supreme power throughout Russia for nearly half of the 18th century.
We have our very own #CatherineTheGreat in the studios today… @RachelHRainbow looking very regal!

Watch the first episode for FREE here:https://t.co/x28sAyap8D@skyatlantic pic.twitter.com/scXbzM5JxG

— Virgin Radio UK (@VirginRadioUK) October 3, 2019