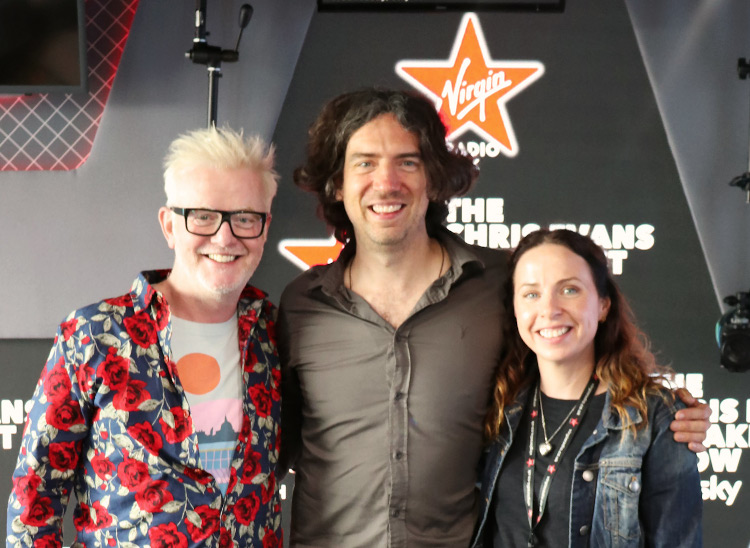 The morning, after Snow Patrol's Chasing Cars was announced last night as the most played song of the 21st Century, Gary Lightbody talked about it on the Chris Evans Breakfast Show on Virgin Radio.
Chris wanted to know if the band had known about it before the event. Gary answered: "We didn't know until a few days ago, the PPL had their anniversary celebrations last night and that was one of the awards.
"There is another 81 years to go but we will take the first 19 years absolutely! We've never had a number one, but we have had a number one vicariously via Leona Lewis, Leona Lewis' cover of Run got to number one so that's the only time one of our songs have got to number one!"
The band's lead singer Gary was guesting on the show to promote their new single Time Won't Go Slowly, which is from their next album, due for release in the next six months.
Gary also talked about wanting to be in a band when he was at university and how they ended up with the name Snow Patrol after being threatened with a lawsuit.
"I was at Dundee University in 1994, I was 18 and all I wanted to do at University was start a band," he told Chris, adding, "On my first day at Dundee in Scotland I met someone from Belfast, Mark McClelland, so we went to Scotland to start a Northern Irish band!
"I got a few guitar lessons when I was 13/14, I took the chords I learnt them and took them to write songs – I didn't really like the lessons."
After deciding on a name change for the band, Gary explained the threat of legal action: "Before Snow Patrol we were called Shrug – which is the worst name for a band ever, because it is the universal sign for meh, and then we were called Polar Bear.
"A band already called Polar Bear threatened to sue us so we became Snow Patrol. Mainly I like Polar Bear because they are big and cuddly, but they will rip your face off!
"The first EP was called the Yoghurt v Yoga debate, which is ridiculous! It was a big raging debate at the time – it was on everyone's lips!"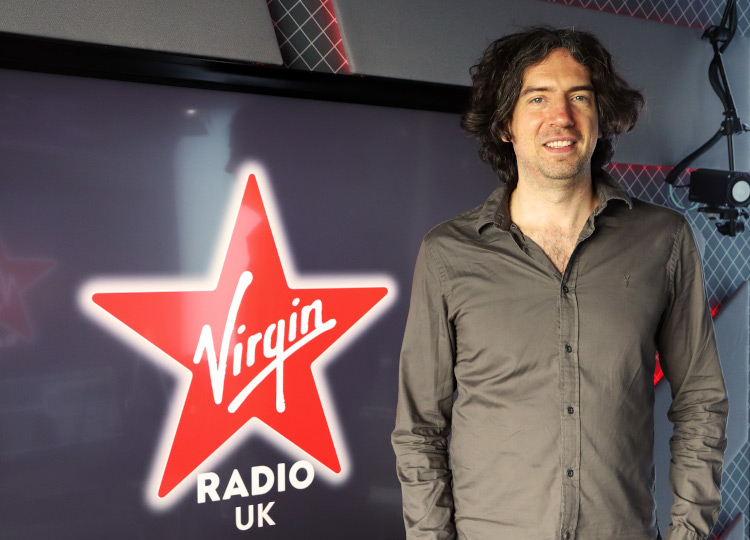 Speaking about the new album, due later this year, Gary gave Chris some insights to the thinking behind it, he said: "Because its 25 years, we decided to bring a new record out this year – some of it is new songs like Time Won't Go Slowly, most of it is re-works of old songs – we wanted to mark it by looking back over some old songs and record them in a way we would do it now and see if we coughed up any gold – and they sound really really great.
"Some of the version have gone electronic, some are bigger or smaller than the originals. There was over 600 songs written for our second album Wildness. The music is never a problem it was the lyrics that I couldn't find."
It's been just over three years since Gary gave up the booze and he says it's hard to work out a way to "celebrate the celebrations" because without alcohol it's a strange feeling. Even without any booze there was probably some celebrating last night on the announcement of Chasing Cars achieving it's rightful place in history!
Thanks for having me on Chris. So much fun as always. Had an absolute blast!x https://t.co/vlFTn8Qnt5

— gary lightbody (@garysnowpatrol) July 17, 2019
The Chris Evans Virgin Radio Breakfast show with Sky, weekdays from 6:30am.