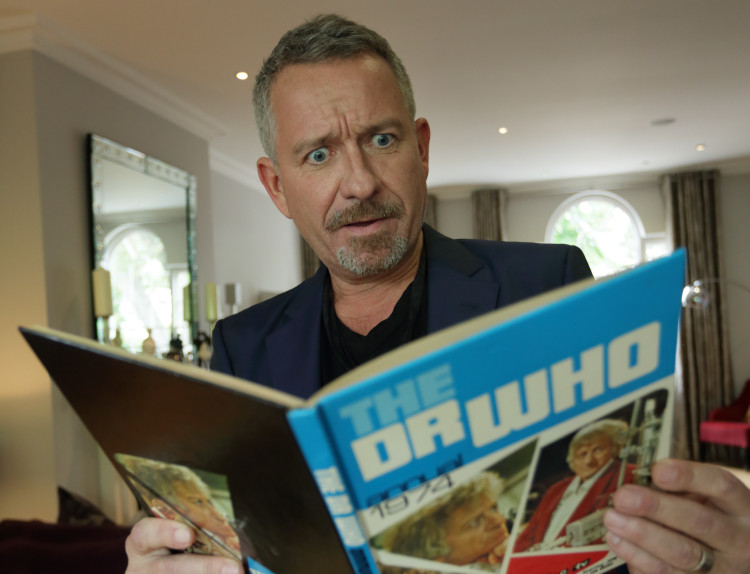 Dr Who and Worzel Gummidge fans will love this, the BBC has found previously never broadcast recordings of actor Jon Pertwee to be used in a special programme to mark the centenary of his birth on 7 July 1919.
The Jon Pertwee files is presented by Jon's son Sean Pertwee, best known for starring in Gotham, Elementary and Alan Partridge: Alpha Papa. In the programme Sean traces his father's career in broadcasting, which started after being expelled from several schools and then even being asked to leave Rada.
In rediscovered interviews, his dad reminisces about the time he worked at the circus riding the wall of death with a pet lion, before eventually securing his first contract with the BBC at the age of 18.
Pertwee devised some very memorable characters through his ability to show great vocal range. Many successful years in radio comedy included a lengthy stint in The Navy Lark, which secured his status as a household name. Then with the advent of television he became a recognisable face as the star of Doctor Who in the early 1970s.
Through rare fan recordings made behind-the-scenes at television studios and at the first ever Doctor Who Appreciation Society Convention, the programme includes previously unbroadcast stories and a very personal insight into the world's longest running science-fiction show.
The documentary also features the last time Pertwee performed as Worzel Gummidge alongside Una Stubbs as Aunt Sally. This recording was left untouched for over 25 years and was located during the making of the celebration.
There are also rediscovered recordings of Pertwee undergoing the complicated make-up process during the making of the series and visiting a local radio station to take phone calls from enthusiastic children wanting to speak to Worzel.
Presenter, Sean Pertwee said: "I think my father would like to be remembered not just for his cult TV programmes, but for his whole body of work. And most of all, he'd like to be remembered as an extraordinary man, which he was."
The Jon Pertwee Files can be heard on BBC Radio 4 Extra 8am – 9am, Saturday 6 July, with repeats at 3pm Saturday 6 July and 3am Sunday 7th July.