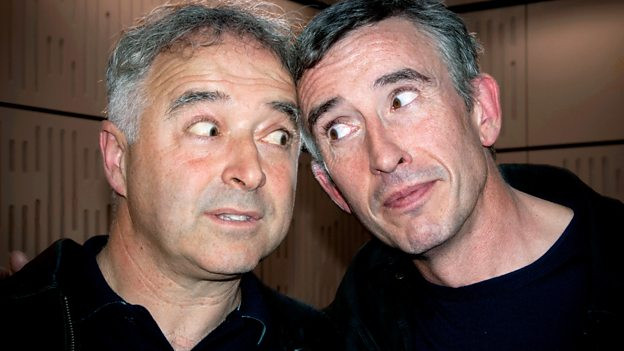 Source:BBC
Steve Coogan will be in conversation next weekend with the novelist and screenwriter Frank Cottrell-Boyce, talking about his life and career.
This special three-hour programme, Knowing Steve, Knowing You will be on BBC Radio 4 Extra on Saturday from 9am. It's to tie in with Steve's brand-new TV series, This Time With Alan Partridge.
The programme on 4 Extra will include interviews with John Thomson, Henry Normal, Michael Winterbottom, Simon Greenall, Graham Duff, Sioned Wiliam and Steve Brown.
There will also be plenty of archive material in the programme. These include the 1993 documentary Knowing Knowing Me, Knowing You, where Alan takes a fly on the wall, behind-the-scenes look at Pear Tree Productions and Extracts from Hey, Rrradio!!! where Steve Coogan makes his national radio debut on Radio 1 in 1988 with A Question Of International Revolutionary Politics in the comedy cabaret extravaganza.
In addition to this special programme, from Tuesday 19 February-Sunday 24 February, 10.30pm – 11pm BBC Radio 4 Extra will also be replaying Knowing Me, Knowing You, where Alan hosts his own show – but has more interest in himself than his guests!