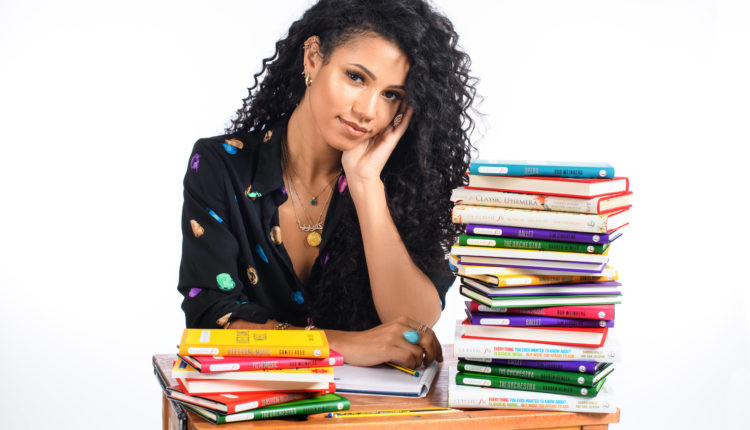 Vick Hope, co-host of the Capital breakfast show, is to present two programmes for students on Classic FM.
The classical music station is launching its first-ever series for students to help them through their GCSEs, A-levels, Scottish Highers and university exams.
Classic FM's Revision Hour will be broadcast every Saturday night (9pm to 10pm) from 27th April to 15th June and will be hosted by Vick, Lewis Capaldi, Dan Smith and more yet to be announced presenters.
Lewis Capaldi will host the first programme in the series, on Saturday 27th April. As well as playing classical music specifically chosen to help aid concentration, he will focus on the myths about revision and what does – and, crucially, doesn't – work.
In each episode, the presenter will play classical music by the all-time greats such as Mozart and Beethoven, to modern composers including John Williams and Ludovico Einaudi, whilst offering practical advice and tips from The Student Room – all related to the week's theme.
Vick Hope: "When it came to revision and exams, I put a lot of pressure on myself, both at school in Newcastle and when I went to Cambridge for uni. I know well the stresses of studying and importance of looking after your wellbeing, which is where music was such an important crutch for me during my student days. This is why I'm excited to be part of Classic FM's Revision Hour. I think it will be the perfect haven for students – great classical music combined with handy advice and tips. I know it would've been a help to me."
Sam Jackson, Classic FM's managing editor adds: "Every year during exam season, there's a big increase in the number of students who listen to Classic FM. They often tell us that classical music helps them concentrate during revision and keeps them more relaxed before an exam.
"We know students can feel under pressure, so we are looking forward to launching our first ever series just for them, with the help of our friends at The Student Room. To host these ground breaking programmes, it's fantastic to welcome some exciting new voices to the station – Lewis Capaldi, Vick Hope and Dan Smith – with more to come!"
Classic FM's Revision Hour starts on Saturday 27th April at 9pm
Thrilled to be welcoming @LewisCapaldi, @VickNHope and @bastilledan to host a major new series @global: @ClassicFM's Revision Hour. Exclusive story from @mattkmoore in today's @thetimes: https://t.co/Yuj0Po2zli

— Sam Jackson (@classicjacko) April 20, 2019