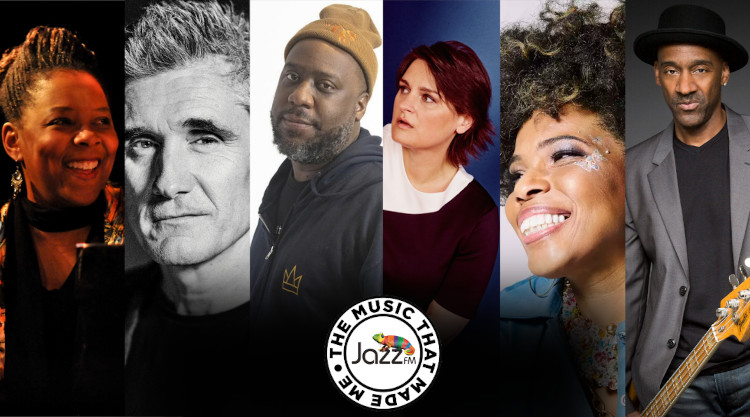 Jazz FM's in-depth interview series 'The Music That Made Me' is returning for a new 6-week run featuring a host of worldwide superstars.
Now in its third series, 'The Music That Made Me' explores a further six key jazz figures who are instrumental to the genre.
This series will see conversations with US West Coast nu-jazz superstar Robert Glasper, bassist, producer and one-time sideman of Miles Davis Marcus Miller, legendary soul singer and keyboardist Patrice Rushen and fellow vocalists Madeleine Peyroux, Macy Gray and Curtis Stigers.
Between them, they have been nominated for an impressive 37 Grammy® Awards, with 11 wins.
Curtis Stigers speaks about discovering his voice via the great jazz pianist Gene Harris and Patrice Rushen reveals that her record company hated the music that became her biggest hits.  One guest reveals their love of 80's pop while another says that they should be writing screenplays because music came along as a total accident!
The programme will once again be hosted by Jazz FM's breakfast show presenter Nigel Williams.
Nigel says: "I am very happy to be launching a third series of 'The Music That Made Me'. The programme gives me the opportunity to deepen the conversation with the artists to the extent that some of them confess they are speaking for the first time about some aspects of their lives.
"It has also deepened my sense that all music is connected. The artists are influenced by the music they hear and in turn, they influence the next generation. It's a thought that discredits the very idea of musical genre."
Jazz FM's Content Director Nick Pitts adds: 'The Music That Made Me' has become an annual series that we really look forward to creating.  The chance to engage with the superstars of our music at a level they are not used to means that we in turn broadcast some stand-out stories and learn what music has inspired them, making them the musicians they are today. I can't wait for us to share this series with the listeners".
The Music That Made Me, Series 3 starts Sunday 24 July, running until 28 August, 9-10pm.