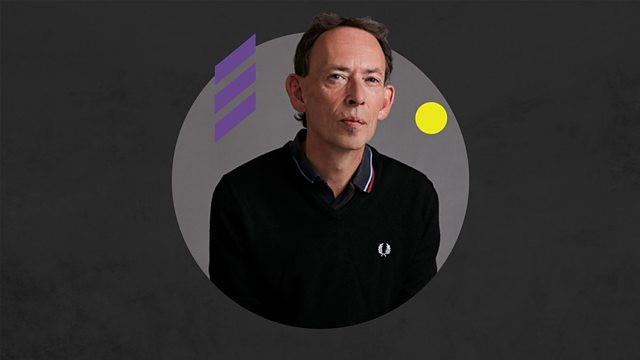 If you're a lover of live music in your area, you'll probably be interested in Independent Venue Week, the national, annual celebration of them, which is being marked on BBC Radio 6 Music.
Independent music venues around the country, and the people that own, run and work in them will be honoured by Steve Lamacq with a series of special shows between Monday 31 January and Friday 4 February.
Each programme will celebrate a different independent venue in a UK town or city – PJ Molloys in Dunfermline, Belgrave Music Hall in Leeds, Future Yard in Birkenhead, The Louisiana in Bristol and The Horn in St. Albans.
The shows will also feature live and recorded-live performances in these venues from artists including Franz Ferdinand, Yard Act, Melt Yourself Down, Wet Leg and Bess Atwell.
Steve Lamacq says: "Independent Venue Week has always played a vital role in helping grassroots venues at a financially perilous time of year. But this time round, it's even more important to help support the live music circuit after it's been hit so hard by Covid. It's a chance for us all to rally round and celebrate just how important these places are to emerging artists and alternative performers.
"We've lined up some of our favourite new and established acts for a week of gigs in small grassroots venues around the country and we'll be talking to promoters and fans about why live gigs remain so important to the music community."
On Monday 31 January, it's PJ Molloys in Dunfermline. Steve will speak to Scottish rock band Franz Ferdinand, who will perform an acoustic track live from the venue. Steve will also speak to frontman of The Skids, Richard Jobson, to the show, to give listeners an audio tour of Dunfermline
On Tuesday 1 February, Steve takes his show to Belgrave Music Hall in Leeds with guests post-punk band Yard Act, who will perform an acoustic track. Whiskas from ¡Forward, Russia! and Simon Rix from the Kaiser Chiefs, both from Leeds, will give listeners an audio tour of their hometown. Acting Premier League referee Jon Moss, who runs the Leeds record store The Vinyl Whistle, is also a guest, along with presenter Emily Pilbeam from BBC Music Introducing in Leeds. Steve will also play out highlights from Franz Ferdinand's performance at PJ Molloys in Dunfermline the previous night, plus a track from their support act, Hamish Hawk.
Wednesday 2 February will see Steve focus on Future Yard in Birkenhead. He'll welcome the genre-spanning collective Melt Yourself Down to the show as they prepare for their set at Future Yard later that day. Louisa Roach of She Drew The Gun gives her personal tour of Birkenhead and presenter Dave Monks from BBC Music Introducing in Merseyside chats to Steve about the local music scene. Plus, there'll be recorded-live tracks from Yard Act and their supporting act Cheap Teeth, from Belgrave Music Hall.
Thursday 3 February is the turn of The Louisiana in Bristol, where duo Wet Leg will be playing that night. Steve chats to Rhian Teasdale and Hester Chambers from the band, as well as Geoff Barrow of Portishead, who will talk listeners through the best of Bristol's record stores. Bristol-based artist Grove and presenter James Threlfall from BBC Music Introducing in Bristol also take part in this show. Plus, there'll be performance highlights from Melt Yourself Down at Future Yard in Birkenhead and their supporting artist, MC Nelson.
Friday 4 February looks at The Horn in St. Albans. Singer-songwriter Bess Atwell, who is performing there that night, joins Steve for a chat and an acoustic performance beforehand. Giving a guided audio tour of the area is Rou Reynolds of St. Albans rock band, Enter Shikari. Plus, Steve will revisit some of the weeks' live music, including recorded-live tracks from Wet Leg and supporting band Prima Queen at the Louisiana (Thursday) and extended highlights from Yard Act at Belgrave Music Hall (Tuesday).
All programmes will be available to listen back to on BBC Sounds after broadcast.
Samantha Moy, Head of BBC Radio 6 Music, says: "Independent venues are spaces that allow new bands to thrive and like 6 Music, provide a sense of community – a place where like-minded music lovers can gather and share their passion for live music. During these continuing tough times for the live music industry, I'm proud that 6 Music is supporting music venues around the UK by partnering with Independent Venue Week once again this year."