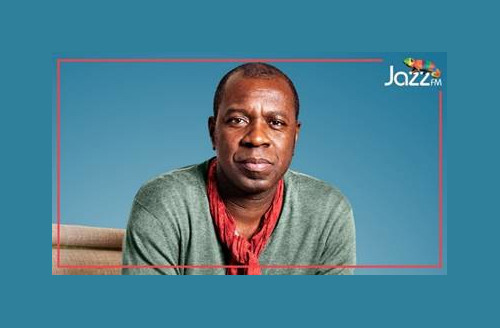 It's been over 100 years in the making, but a new landmark ten-part series is to be broadcast on Jazz FM from Easter Sunday looking at the history of jazz across the UK.
"The Definitive History of Jazz in Britain" is hosted by award winning BBC journalist and presenter Clive Myrie who cites jazz music as one of his passions in life. Each week he'll explore the decade with archive audio, reconstructions, and expert insight from a who's who of guests.
Starting in 1919 when the 'Original Dixieland Jass Band' visited London's Hippodrome for the first official performance of jazz music in the union, the series will take us on a journey of the genre in Britain and how jazz evolved over the decades, ending up where we are today with a thriving British jazz scene that is the envy of the world.
Of the series, host Clive Myrie said: "Being a part of this amazing project is a dream come true. Jazz is an art form very close to my heart.
"The richness of this series is that not only is it an indispensable primer to British jazz in the last 100 years, but it puts the music in the social and political context of its time.
"It's a powerful, fascinating ride with some incredible contributors and of course great music."
Jazz FM's Content Director Nick Pitts added: "After dramatizing the lives of five of our superstar artists last year in Space Is The Place, the fact we have the chance to tell the story in detail of the creative growth and expansion of jazz in Britain and the social change that has driven it over 10 hours with this programme is just so exciting and a perfect accompaniment.
"We have learnt over the last 12 months that our audience don't just thrive in hearing the music, but also the in-depth stories behind it, and this is well placed to be the series they have been waiting for. I'd like to thank MIM and the Audio Content Fund for making this 100-year tale possible."
Contributors include: Independent researcher in African American music Howard Rye, Jazz musician Digby Fairweather, Musical collector and historian Dr Rainer Lotz, Professor Catherine Tackley, Jazz Trumpeter Claude Deppa, Drummer and percussionist Nick Ball, Historian Dr James Nott, Jazz writer Duncan Heining, Jazz musician Adrian Cox, writer and historian Stephen Bourne, Granddaughter of SSO vocalist Frank Bates Juliet Jones, Professor of radio and popular music studies at Birmingham City University Tim Wall, Popular Music Studies Lecturer Mike Brocken, The Cavern Club's John Higham, Jazz Journal editor Mark Gilbert, writer Kevin Le Gendre, author of An Unholy Row Dave Gelly, jazz writer and photographer Val Wilmer.
Plus musicians: Courtney Pine, Penny Ham, YolanDa Brown, Ray Carless, Paul Jones, Clare Teal, Tina May, Alan Barnes, Simon Spillet, Duncan Galloway, Stephano D'Silva, Sarathy Korwar, Dave Green, Mally Baxter, Ray Wordsworth, Ray McVay, Paul Foad, Mike Pointon, Keith Ball (vocalist and son of Kenny Ball) and many more.
The Definitive History to Jazz in Britain, with Clive Myrie can be heard Sunday 4 April – Sunday 6 June (10 weeks) between 9-10pm.