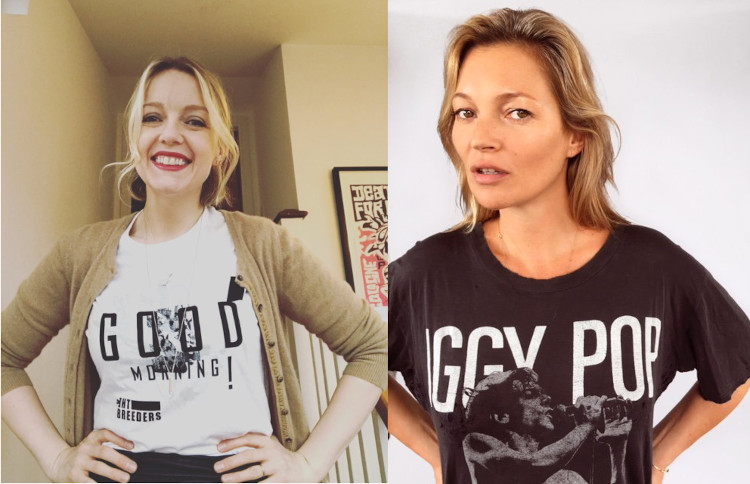 Credit: BBC Lauren Laverne & Kate Moss T-Shirt Day
6 Music's legendary annual T-Shirt Day is to return this year and will take place on Friday 20 November.
The announcement was made by Steve Lamacq on his BBC Radio 6 Music show this afternoon.
On the day, from 7am until 7pm the 6 Music presenters will play 'what you want to hear', as listeners are invited to wear their favourite band T-shirt and share a picture on social media with the hashtag #TShirtDay. Requests from listeners' chests will be played by the 6 Music presenters across the day.
There will also be a special Friday Free For All hosted by Steve Lamacq, where listeners are invited to join him on a Zoom call to celebrate the artist they have on their T-shirt.
Steve Lamacq says: "2020 has been a year like no other, but rarely have we needed a sense of community more than we do now… so for this 13th instalment of T-Shirt Day we cannot wait to see which artists you've chosen to support and to have the chance to play some of their music on air. We're hoping it'll be a great opportunity to share some stories and relive some memories of easier times."
6 Music's T-shirt day began in a West End pub in 2008 and since then has grown into a much larger and annual event.