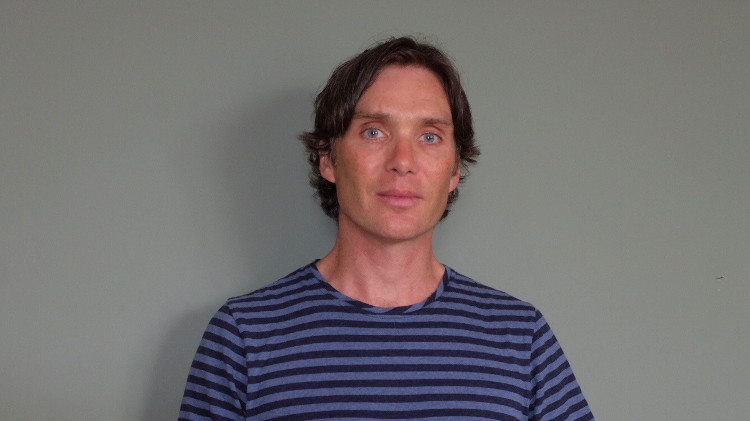 Cillian Murphy was a guest on Steve Lamacq's show on BBC Radio 6 Music this afternoon (15 October), where he revealed he played in band in his teens and named his three biggest musical influences.
Murphy, who returns to 6 Music next Monday to host Cillian Murphy's Limited Edition, was asked by Steve if it's true he was in a band?
"Yes that is true," he replied and added, "I played in bands in my teens and then when I was about eighteen or nineteen, we were offered a deal and it didn't work out. So that was the end of the dream."
Steve had done some research and found some old footage of the band, who were named The Sons of Mr Green Genes after an old Frank Zappa song. Cillian said they were obsessed with Zappa when they were kids.
The small clip of the song revealed a jazzy, free flowing and rhythmic style of playing, showing a varied range of influences.
Cillian, who was the band's rhythm guitar player, explained: "Well, do you remember the sort of early/mid-90s when acid jazz was a big thing? That was a big influence on us, and I think being in Cork in Ireland, we were probably a bit late to the party with that sound.
"But you remember bands like James Taylor Quartet and Corduroy and Galliano, we were kind of into those bands and combining that with Zappa and a lot of funk and soul and that kind of stuff.
"So that's what we were listening to and that really influenced the sound. So there was a lot of instrumental music and a lot of excessively long guitar solos and stuff like that."
He said they were a good live band, but when they tried to put the sound down, they weren't so good.
During their conversation, Cillian told Steve that he grew up with a lot of traditional music being played by his parents, so he was listening to a lot of older music. He also loved Radiohead and Supergrass, so he had an interesting mix of influences.
Steve wanted to know which two or three artists have had a real effect on him down the years?
Cillian replied: "My dad introduced me to The Beatles when I started having memories really, so its four or five and those albums have stayed with me all the way and I think I would have to say The Beatles would be number one. Van Morrison would be a big artist as well and Stevie Wonder. Those certainly were the big ones growing up."
Speaking about the new show, Cillian Murphy's Limited Edition, Steve asked if he had 'radio ears' thinking "oh that would fit – second song out of the news", "oh this would make a good segue with something else", "is that too long to be on the radio?"
"No, I don't have radio ears, Steve," Cillian admitted, "I can tell you that for sure. The only thing that I've always loved doing and maybe this tranfers in some way is that I've always loved making mixtapes.
"Listen I'm just an amateur, Steve you know that. I'm just a fairweather DJ, so it's a total honour to be on 6 Music because I listen to it all the time and this is just a gift because I haven't worked for a year! So it's lovely to be able to play music and share music on a radio station that you love – so I'm thrilled."
Cillian Murphy's Limited Edition begins on BBC Radio 6 Music on Monday 19 October (midnight – 2am).