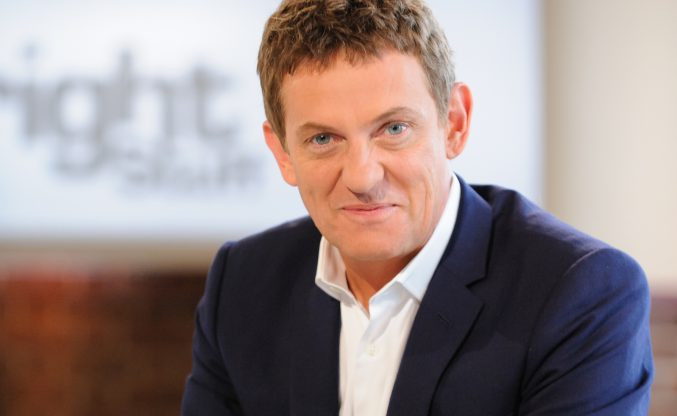 Last night the Mail published a story saying that Matthew Wright had been sacked by talkRADIO, but he appeared as normal on his show today and explained that it wasn't the case. The paper later published a follow up article.
During the opening few minutes of his radio show on Wednesday afternoon, Matthew confirmed he hadn't been sacked and in fact had just had his contract renewed, even though he was expecting to leave at the end of this year.
Speaking on-air to his co-host Kevin O'Sullivan, Wright said: "It was all a bit chaotic last night, I turn up for work today as I was expected to do and guess what happened.
"We were told we were going to be signing new contracts. So, we've not been fired with immediate effect. We're not going our separate ways as I thought might happen at Christmas.
"We're here into the new year and maybe even beyond."
He also explained that it wasn't true that he'd had "run-ins" with his producers and talked about the stress presenting his Channel 5 TV show had caused him.
Referring to staying with talkRADIO he joked that listeners should make the most of it because, "we could be dragged out of here at a moment's notice," he said.
In a tweet after the show, Matthew said: Thanks again for all the kind words – I've had a tough time with my mental health these past 18mths. I was expecting to leave Talkradio (sic) at end of Xmas but they'd like me and @TVKev to stay on longer now – thanks again."
Thanks again for all the kind words – I've had a tough time with my mental health these past 18mths ?. I was expecting to leave Talkradio at end of Xmas but they'd like me and @TVKev to stay on longer now – thanks again ??

— Matthew Wright (@Matthew_Wright) December 4, 2019
Owners of talkRADIO, NewsUK, were rumoured to be considering replacing talkRADIO with Times Radio, but a spokesperson confirmed to RadioToday that no decisions have been made on the outcome of the collaboration to see how the radio station and the newspaper can work more closely, adding: "We are exploring ways to work more closely with The Times across the station,"