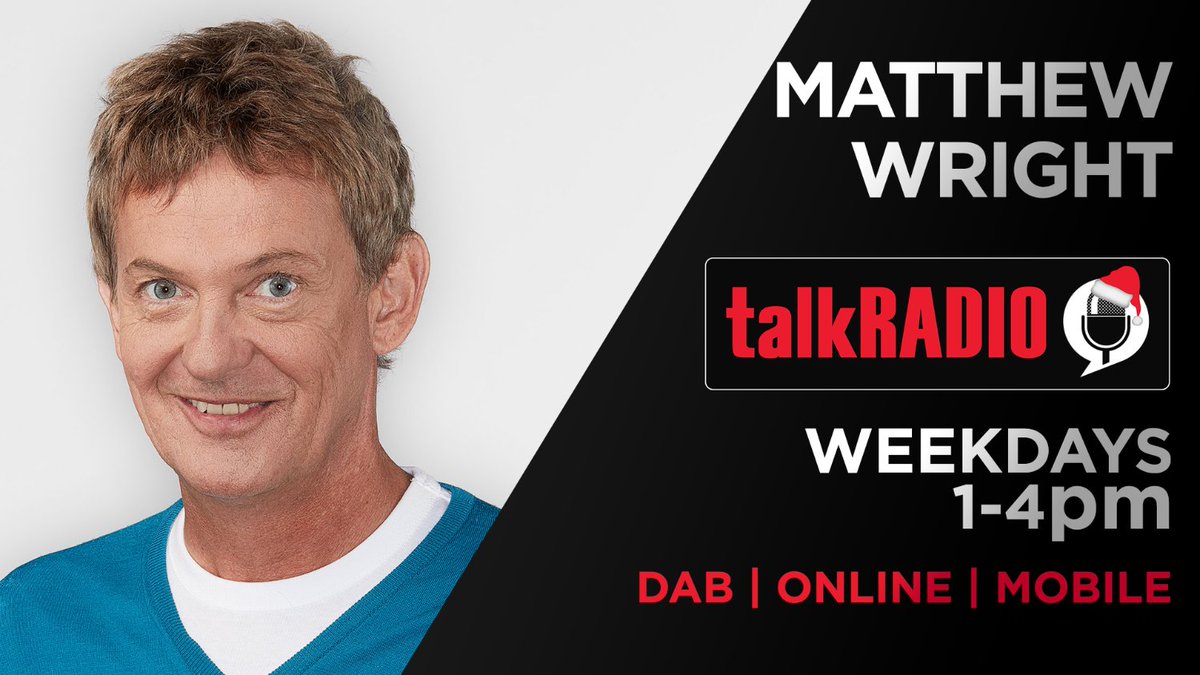 Television and radio presenter Matthew Wright says he is leaving talkRADIO after just 15 months of hosting the afternoon programme.
He's posted on social media that he's "out of talkRADIO at the end of March" suggesting his contract will not be renewed.
Matthew tweeted yesterday saying: "Been hearing some amazing rumours about how talkRADIO management plans to reward my #arias nomination for best speech broadcaster – deets to follow as and when!"
He then followed it up with news about his departure less than a day later.
An article in December from the Daily Mail said Matthew Wright had been sacked, referencing a leaked memo, but the station apparently performed a U-Turn and extended his contract instead.
Matthew has been nominated for Best Speech Presenter at a radio and audio awards event, along with talkRADIO's Iain Lee, Emma Barnett on BBC Radio 5 live, Frank Skinner on Absolute Radio, Mark Patterson on BBC Radio Foyle and Mike Sweeney on BBC Radio Manchester.
His departure follows news that Eamonn Holmes will be replaced by Dan Wootton from next month.
My reward is: I'm out of Talkradio at the end of March! https://t.co/nEKVCFroQC

— Matthew Wright (@Matthew_Wright) January 29, 2020