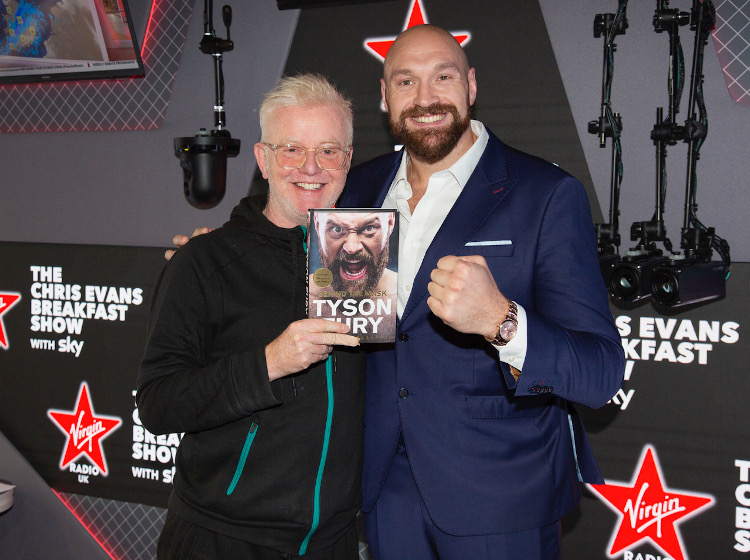 Tyson Fury was a guest on the Chris Evans Breakfast show on Virgin Radio this morning (Thursday) where he explained how he ended up recording a Christmas song with Robbie Williams.
Last month Fury revealed he was recording with Robbie in a Tweet saying: "It's happening guys Christmas #1", referring to their new track Bad Sharon which is tipped to top the charts.
Chris Evans asked how it came about? Tyson answered: "You know, Robbie was at one of my fights in Las Vegas. And he came backstage to see me.
"And he said to me, you are a bit of a singer, you sing after your fights, would you like to do a Christmas song with me? I said for sure.
"I'm a massive fan and we got hooked up and got it done and he's going to be out in a couple of days."
The track, which will feature on Robbie's first dedicated Christmas album, but getting to record presented a bit of a problem, as Tyson explained: "It was all a thing where I was trying to fit it in and I was supposed to come down to a studio in London to record it, but I never got enough time.
"So what happened was they came to my living room, at home, set up a studio and I recorded it at home in Morecambe."
🚨BREAKING NEWS🚨@Tyson_Fury has sung with @robbiewilliams for his first ever Christmas album 'The Christmas Present' #ChrisEvansBreakfastShow#BehindTheMask pic.twitter.com/nxUj8LRjSh

— Virgin Radio UK (@VirginRadioUK) November 14, 2019
Fury also opened up about his mental health, explaining there are two different sides to him. He told Chris: "There is Tyson Fury, the dad at home, the father, the husband, the son, then Tyson Fury, the showman, the entertainer, the boxer.
"Totally different people on all my life I almost played a character in sports to be noticed, I suppose, and get to where I'm supposed to be going until I got lost in character, until I couldn't change from being the character I was playing to the real me.
"There was a breaking point in my life where I knew if I was ever going to get back to normal after had breakdowns and suicidal thoughts and suffering mental problems. I needed to get rid of the mask and just be me and show the real types of hero, not an act. Now, that's what I managed to do on a daily basis."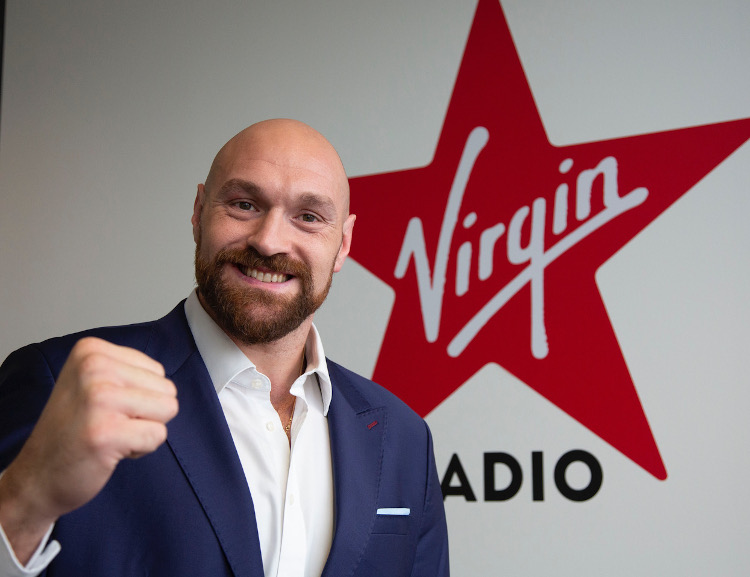 He says there's no acting anymore, he's enjoying being a full-time hands-on dad and plans to give boxing another couple of years.
After that, he says: "I want to open a boxing gym, not to be a trainer or anything like that, but to give over young people like myself an opportunity to do something in sports, because without the gym being there, the boxing club, I wouldn't be the man I am today, that's for sure."