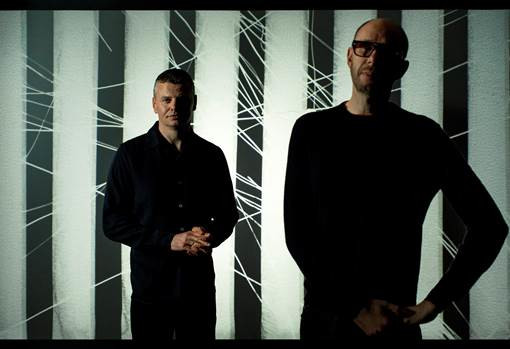 It's just over 20 years since the Chemical Brothers captured the spirit of 90s rave culture with the release of their album Surrender and BBC Radio 6 Music will celebrate it with 'Something for the Weekend'.
The iconic, experimental album was their third release and featured various artists including Noel Gallagher, Hope Sandoval, Bernard Sumner and Jonathan Donahue. It was the band's second number one album and a 20th anniversary edition was released last June.
This Friday (8 November, 7pm – 9pm) a special programme, Lauren Laverne and The Chemical Brothers will feature Lauren talking to the duo about the music that has meant the most to them over the last two decades.
In the show, Tom and Ed pick songs from the likes of Beastie Boys, Spirtualized, Derrick May and New Order. The also reflect on their own back catalogue and share stories from both their live shows and the studio.
During the interview, the they talk about working with Bernard Sumner of New Order: "He came down to the studio late Friday night and his guitar roadie dropped off his guitar. Then Bernard tuned his guitar by playing Love Will Tear Us Apart.
"At the time we were like 'Oh wow this is really happening!'. He was such a nice guy, he really got into the collaboration."
On Richard Ashcroft they say: "We had Richard Ashcroft in the studio, doing the song The Test. And there was one line in it, and I said, 'Oh maybe we should….' And he just looked at me like 'Nah'. He was right."
They also talk about their album Surrender, revealing: "The room we wrote Surrender in, we had a studio upstairs in a big studio so there was bands working downstairs. A band were upstairs having food in the living room.
"Tom had been working on the riff that's 'Music Response'. I'd go in and out, and one of those people in the band asked me 'how does he do that?' and I said 'what do you mean? He's been working on that riff for four days now! That's all we've heard coming out that room!' A lot went into making that record, so it's good to look back on it 20 years on."
Lauren Laverne said: "It's great to be celebrating this classic album on 6 Music. The Chemical Brothers have been such an influence on the music scene, so it's been a lot of fun catching up with them to hear their influences and great stories, and sharing some of their favourite tracks with our listeners."
The celebration continues later the same night on 6 Music (11pm – 12am) with Nemone featuring a special Chemical Brothers mix along with her usual eclectic mix of new and old skool dance, electronica, beats, breaks, funk and hip-hop.
On Saturday Chris Hawkins presents the 6 Music Classic Concert (2am – 3am) with highlights of Ed and Tom's set at Glastonbury in 2000.
In Sunday's Now Playing (6pm – 8pm), Tom Robinson will ask listeners for their favourite song from a DJ or producer and looking into collaborations of when electro meets rock.
And that's not all, because the Chemical Brothers will be picking their own hour long playlists, with Tom Rowland's, Sunday morning from 1am and Ed Simon's from 2am.
The #Surrender20 party continues this Friday – Sunday as @BBC6Music celebrates @ChemBros with Something for the Weekend to mark 20 years since the release of 'Surrender'. Listen in for three days of music, interviews, mixes and more.?? https://t.co/g1gA3xuNkD

— The Chemical Brothers (@ChemBros) November 3, 2019