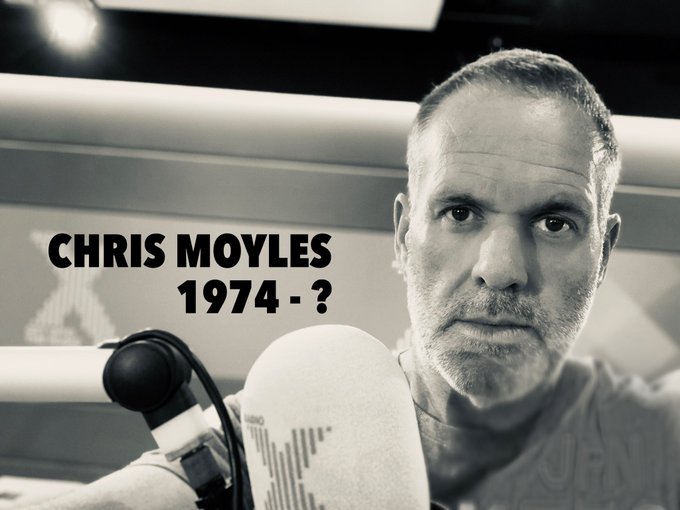 Chris Moyles has confirmed he is very much alive after the Twitter hashtag #RIPChrisMoyles started trending.
The use of the hashtag was a wind-up during his breakfast show this morning, but it soon got too much for him so he invented a new hashtag #moylesisrisen.
The Radio X presenter said: "I'm alive" and said he wanted the previous tag to "disappear". The idea came about after the team wanted to get something trending on Twitter after returning from his summer break.
Chris Moyles' entry on Wikipedia was changed briefly to say he died in an aubergine related incident.
Wait what… #RIPChrisMoyles Aubergine's were never my thing… pic.twitter.com/jWFADplvlF

— Serenity & Sage (@LxGeorgie) August 22, 2019
I will always have the memories ? #ripchrismoyles pic.twitter.com/t5uG1SlBw8

— Cindy B (@HypnosisCindyB) August 22, 2019
Had the pleasure of meeting @ChrisMoyles at a charity do once. He was surprisingly down to earth, and VERY funny.

Sending thoughts and prayers ??#RIPChrisMoyles

— Lara Bridges (@larabridges) August 22, 2019
People watching all the 'R.I.P' tweets roll in for Chris Moyles knowing full well he's alive.. #ripchrismoyles pic.twitter.com/7nou16DUAl

— Phoebe Millican (@millicanphoebe) August 22, 2019
I'm alive #moylesisrisen

— Chris Moyles (@ChrisMoyles) August 22, 2019