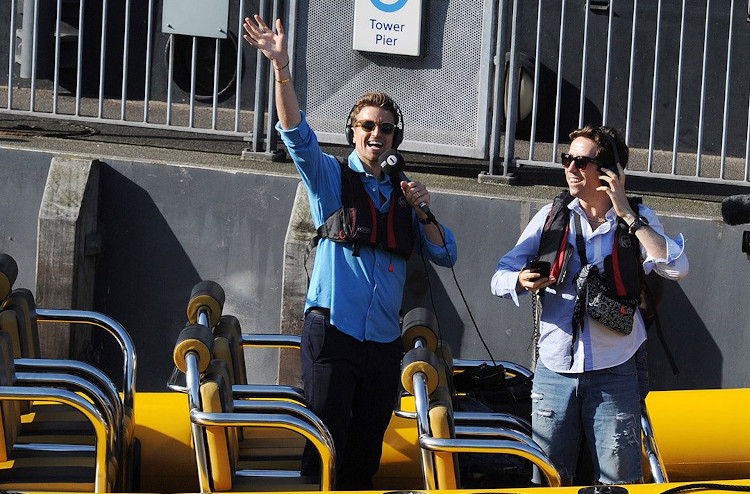 BBC Radio 1 has gone into pulling a stunt mode again as some of its DJs were told to be in the studio with Greg James for 7am this morning.
There was a lot of speculation as to what was going to happen, would it be the Escape Room as happened back in February, when Greg was taken off air and put in the room until listeners cracked the code to get him out, or would it be something else?
A mystery voice interrupted a record, telling the DJs: "The following people are required. Maya Jama, Greg James, Nick Grimshaw, and Jordan North."
Scott Mills and Adele Roberts were to remain in the studio to continue hosting the breakfast show, along with Clara Amfo.
The others were told transport was waiting outside and they were going to the Tower of London where they'd receive further instructions.
WHAT IS GOING ON!?!? ?@GregJames @MayaJama @Grimmers & @JordanNorth1 have been summoned to the Tower Of London ? pic.twitter.com/5p4HM6pZYN

— BBC Radio 1 (@BBCR1) July 23, 2019
When they got there, it turned out that the Tower had nothing to do with the plan and that Greg and Grimmy were in on the act as it was revealed that the world's biggest game of Hide and Seek is back. They both ran off down a jetty, put lifejackets on, and hopped onto a boat to be whisked off to hide.
It's been stressed that the hiding place will not be hospitals, fire stations, police stations, or anywhere they'd cause a nuisance. Anywhere dangerous including derelict buildings or military bases are also ruled out.
"LOL that you all fell for it. Sorry we tricked you"

This is the note sent from @gregjames and @grimmers?

We are all the Seekers from 4pm today when #HideAndSeek returns. Let's do this! pic.twitter.com/Cp6a5vftH9

— BBC Radio 1 (@BBCR1) July 23, 2019
Both Greg and Grimmy were a part of Radio 1's first game of Hide and Seek a year ago when they were eventually found in Liverpool after around 24 hours.