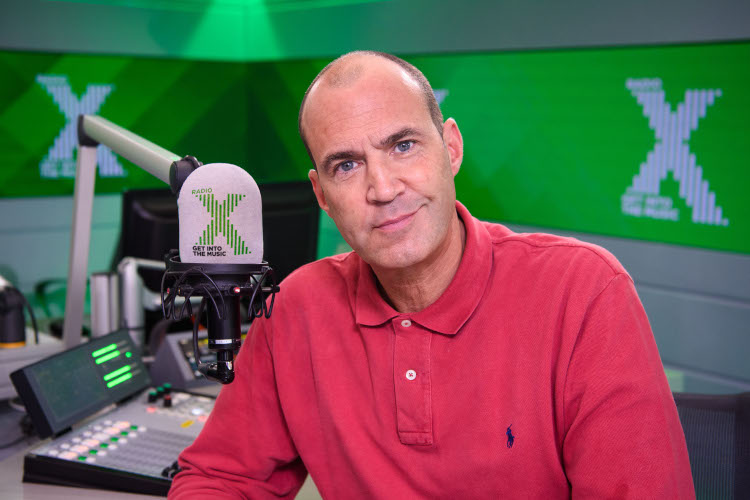 Johnny Vaughan shared a story on Radio X about the time he bumped into Boris Johnson, who asked Johnny to make small talk with the American Ambassador while he took an important phone call.
It was at the time when Johnny was presenting the breakfast show on Capital and Boris was Mayor of London.
Their meeting happened when they were both going to the same club in Mayfair,
Johnny said: "I bumped in to him and we started chatting. And we've gone in there, I've said, 'what are you doing here?' and we had been doing a charity thing a few nights before in the Albert Hall, it went quite well actually it was quite a laugh.
"So we're in this club in Mayfair and I said 'I'm seeing someone about this advert' I was doing, it was for a charity. And I said, 'why are you here'? He said, 'I've got to meet the American Ambassador', he hasn't met him yet. He's the one who really liked rock he's a really good lad and his missus owns Jack Daniels or Jim Bean or something. So good right!
"Anyway, so we're going in there and suddenly his phone goes, something urgent, something's really kicked off and he goes, 'God oh no'! And we're just in there and he's going and in and he goes 'Johnny, oh God can you fill in for a bit'? I've gone, 'what?' 'only for a couple of minutes, just make some small talk, they don't mind.'
Boris introduced him to the Ambassador, saying: "This is Johnny Vaughan," Johnny continued: "And suddenly the American Ambassador thought I was really important.
"He goes ''I've got to just go but this Johnny' with no context at all. And so Boris has just naffed off really quickly, I can hear him ranting outside so I've gone 'can I just welcome you to the United Kingdom' thinking this can't be my job can it? This can't be down to me."
It seems like a diplomatic incident was narrowly avoided!

Tune in to Radio X with Johnny Vaughan every weekday from 4pm – 7pm.