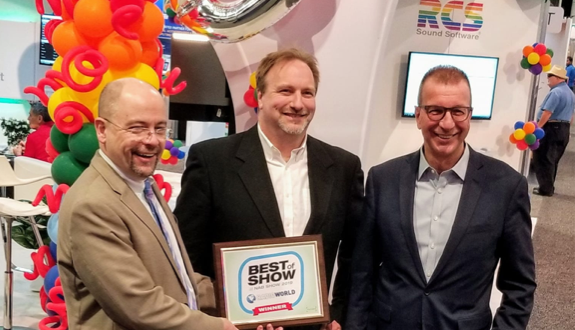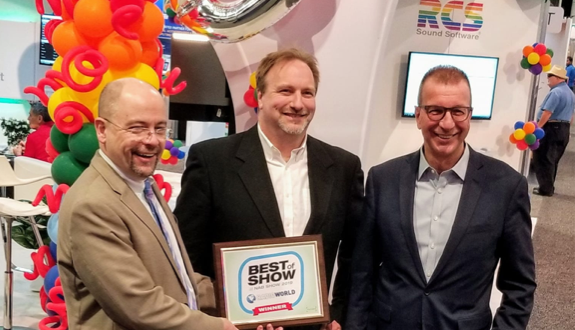 Radio World has awarded RCS with the Future Best of Show Award at the NAB Show in Las Vegas for its new Zetta Cloud product.
RCS is also celebrating its 40th birthday at the event, which sees thousands of radio professionals from around the world gather for conferences and a large trade show.
The Radio World publication said Zetta Cloud was selected for its "design, features, cost efficiency and performance in serving professional users."
Philippe Generali, President/CEO of RCS commented: "We are honored to receive this prestigious award and very encouraged that some of our largest customers around the world are enthused by our new cloud-based offerings, including Zetta Disaster Recovery.
"This award is also a great tribute to the leadership of Chip Jellison and his highly skilled team."
Zetta Cloud is a Disaster Recovery system which continuously backs up a station database including audio and schedules, and then sends it to the Cloud to continue working in the case of a serious event that disables your radio studio.
It allows users to stream directly from the cloud to a transmitter or another studio if the worst happens.
Photo: Managing Director, Content, Paul McLane (left) Chip Jellison, CTO/EVP Technology & Development (center) and the President/CEO of RCS, Philippe Generali (right).