Ahead of the official launch of BBC Sounds, the branding for the desktop version of BBC iPlayer Radio has now disappeared.
It is now redirecting to bbc.co.uk/sounds with the BBC Sounds logo.
The new mobile app is also getting updated this week to include schedules and downloads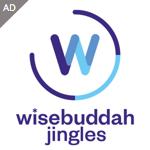 Dan Taylor-Watt, Head, BBC iPlayer & BBC Sounds writes about the update to the BBC Sounds web homepage: "At the top of the homepage is the Listen Live section, showing what's on all of our national radio stations (and how far through the programmes are), with links to view all stations (including 40 local stations) and schedules. Clicking on a station takes you straight to our new live playback page, where you can instantly restart the live programme and, for music programmes, see recent tracks (both features we'll soon be bringing to the mobile app).
"The homepage also has various sections designed to help you discover and enjoy the best of our on-demand programmes and podcasts and stay in control of your listening. As on the mobile app, Continue Listening displays episodes and podcasts you're partway through, so you can easily pick up where you left off, whether that was on a computer, tablet or mobile phone (your listening seamlessly syncs between the website and mobile app).
Recommended For You, as the name suggests, provides a dozen recommendations of audio we think you'll enjoy based on your listening – the more you listen, the better it gets.
Clicking on any on-demand programme or podcast takes you to our new on-demand playback page which, after playing your chosen selection, automatically cues up a playlist of other on-demand audio to continue your listening experience, much like our broadcast stations.
"We'll be continuing to refine the logic of this play queue and have provided the option to cancel playback of the next item or switch Autoplay off altogether if you're only ever after shorter listening sessions. We will very soon be adding tracklists to the new on-demand playback page and improving the playback controls in line with the app."
Have a look at the new page here and watch out for more information after the official launch on October 30th.