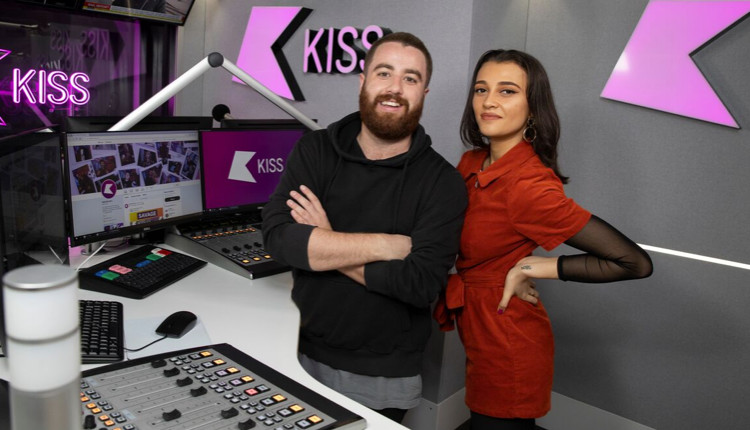 You have to hand it to Jesy Nelson from Little Mix after she pulled off a convincing prank live on Tom and Daisy's KISS FM breakfast show yesterday morning.
It happened when the band was guesting on the Friday morning show hosted by Tom Green and Daisy Maskell. Tom was congratulating the girls on the release of their new album LM5 when Jesy decided to prank him.
Tom said, "Congratulations on the new album", to which Jesy replied, "Thank you, I thought you were gonna say on the baby then!"
This caught Tom by surprise, so he quickly said, "No, congratulations on the pregnancy." Jesy carried on to say, "No, seriously – I'm pregnant."
Tom was almost stuck for words, but asked, "Are you?! How'd you know this?" The band's Perrie Edwards then made the joke even more convincing by adding, "Do you not know that?"
"Oh my god! Congratulations," Tom responded, as the other band members clapped and whooped. He then realised this might be a prank and asked if she was joking?
Jesy admitted, "Yeah I'm joking."
The Tom and Daisy breakfast show was launched earlier this week on KISS FM, so it could be said that this was a great wind-up to end their first week on the show.