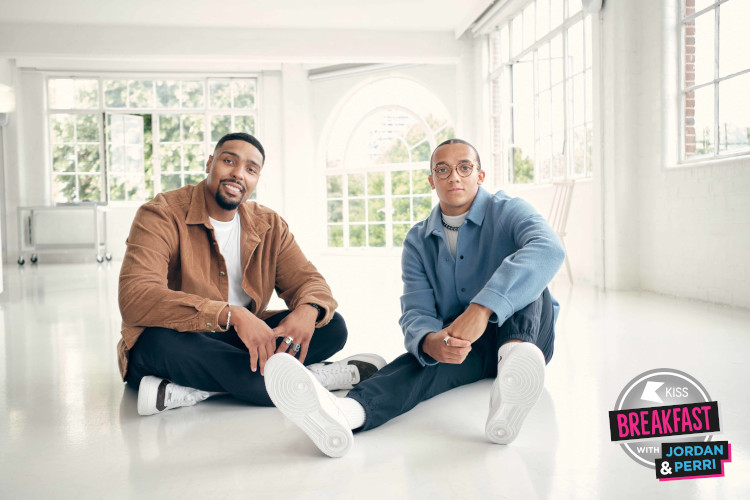 Two of the original members of the dance group Diversity, Jordan Banjo and Perri Kiely are set to launch an all new KISS Breakfast Show later this summer.
The duo, who joined KISS weekends last year, met in 2007 and soon shot to fame in dance group Diversity, before enjoying highly successful careers on stage, TV and as content creators.
They also present together on Nickelodeon, Jordan recently co-hosted The Greatest Dancer', while Perri was runner-up on this year's 'Dancing on Ice'.
The pair are still active in Diversity, touring with the group and have individually amassed loyal social media followings, with over 1.2million fans following Perri's Tik Tok channel alone.
Jordan and Perri said: "This is major!! The minute we stepped into KISS last year, it felt like coming home. We grew up listening to the station, vibing off the playlist and we feel it just 'gets' us. We couldn't be anymore gassed to get to host the Breakfast show in an exciting new era for KISS."
Rebecca Frank, Content Director for the KISS Network said "Jordan and Perri have the sort of authentic chemistry that only two best mates can create. Bringing their positive, energetic spirit to everything they do, together they concoct the perfect formula for breakfast radio and we can't wait for our KISS audience to hear them in action every morning."
Daisy Maskell who currently co-hosts KISS Breakfast is moving to host her own show on KISS Fresh. She'll present the Breakfast Show from 13th July. Tom Green has decided to move on from KISS to explore new opportunities.
KISS Breakfast with Jordan Banjo & Perri Kiely will launch on August 3rd.