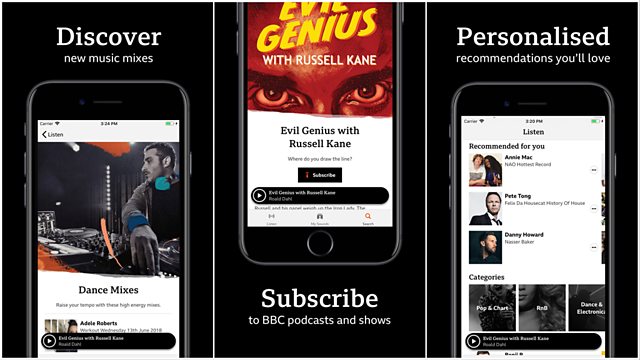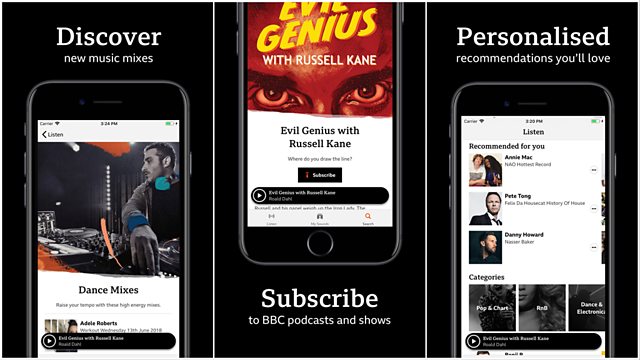 The BBC is releasing a new app for phones and tablets which will eventually replace the BBC iPlayer Radio audio app.
BBC Sounds brings together live and on-demand radio, music and podcasts into a single personalised app.
The corporation says every user's experience of BBC Sounds will be unique as it's designed to learn from listening habits, providing one-tap access to the latest episodes of BBC podcasts and radio shows and introducing us to new audio we wouldn't otherwise have discovered from the 80,000 hours available.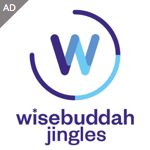 The new app will be able to:
Scroll the dial (similar to the BBC iPlayer Radio app) to listen live to any of the BBC's 18 national stations (and online-only station CBeebies Radio) or tap All Stations to listen to any of the BBC's 40 local stations
Pick up where you left off with 'Continue Listening' which surfaces part-listened podcasts and radio shows and next episodes for you
Enjoy hand-picked collections of podcasts and on demand music shows to match your mood, from Funny Chat to Upgrade Your Life, from Live Sessions to Dance Mixes
Discover new audio via the 'Recommended for you' section, with a dozen great on demand listens picked just for you and constantly refreshed based on your listening
Browse by category: from Crime to Science & Technology, from Classical to Hip Hop
Add any individual episode or clip to 'My List' to listen to later
Subscribe to any podcast or programme and get a personalised feed of the latest episodes in 'My Sounds'
The app will be available later today (edit: Now available here), and will gain an official launch once additional features such as downloading audio has been added.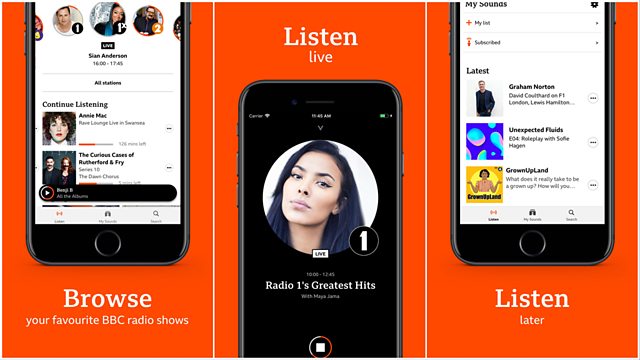 Dan Taylor-Watt, Head, BBC iPlayer & BBC Sounds, writes: "This is very much a first release – we wanted to get it out as early as possible to start getting feedback to help develop the app. There's a bunch of additional features we're already busy working on (including downloads, to enable offline listening), and we'll have lots more to add later in the year, but we'd love to hear how you'd like to see the app develop. Do leave a comment below or feedback via this survey."