Ofcom says listeners are not ready to give up on AM just yet, but has agreed to let Bauer close or reduce the power of 17 transmitters across England and Scotland.
Nine responses were received to the consultation, which asked for views on the proposal to cut back the AM network for Absolute Radio. Three respondents agreed with Absolute Radio's proposals, four respondents disagreed, a respondent suggested that Absolute Radio should concentrate on DAB, and one was from a transmission service provider which offered to run the transmitters in question for a lower fee. Bauer dismissed this idea saying it didn't want different parties responsible for different parts of a single integrated transmission network would create an operational risk to its business.
The change means that Absolute Radio's medium wave (AM) coverage across the UK, will be reduced from 90% to 85% but the service will continue to be available to listeners in the affected areas through other means such as DAB radio, the internet and digital TV. But Ofcom worked out that 166,000 of potential adult listeners would lose AM coverage and would also not have the option of listening Absolute Radio on DAB digital radio.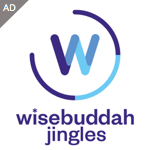 Based upon analysis of audience listening data from RAJAR Q2 2017, Absolute Radio estimates that the number of current Absolute Radio AM listeners who would no longer be able to access Absolute Radio's AM signal is approximately 19,000 adults.
One of the respondents said that Absolute Radio should cease all AM transmitters and concentrate, instead, on DAB. But Ofcom said that while radio listeners are gradually moving from analogue to digital radio, there remains a reasonably significant audience which listens to Absolute Radio on the AM band.
The Bauer station argued that continuing to provide 90% population coverage is no longer 'reasonably practicable' and if permission is not granted for the reduction, it would result in Absolute Radio having to close down the entire AM Network.
So, from May, these transmitters will be turned off: Plymouth, Redmoss (Aberdeen), Hull, Torbay, Redruth, Hoo (Kent), Greenside Scalp (Dundee), Wallasey, Pirbright (Guildford), Chesterton Fen (Cambridge), Rodbourne Sewage (Swindon) and Sheffield.
In addition, power will be reduced asap at Brookmans Park (serving London and the northern home counties); Droitwich (serving the West Midlands); Moorside Edge (serving the North West and Yorkshire); Westerglen (serving Central Scotland); and Washford (serving South Wales, Avon and Somerset).