Xperi has successfully completed RadioDNS compliance testing for its DTS Connected Radio platform.
DTS Connected Radio aggregates metadata, such as artist and song information, on-air radio programme information, station contact information and more, directly from broadcasters around the world to deliver a single API for a better experience in the vehicle.
"As a founding member, we have long supported RadioDNS," said Jeff Jury, general manager, automotive at Xperi. "DTS Connected Radio utilizes metadata from a variety of sources and we are proud to support RadioDNS as part of our global connected car solution and look forward to delivering a rich, dynamic service on behalf of broadcasters around the world.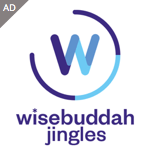 Nick Piggott, project director, RadioDNS adds: "RadioDNS encourages broadcasters and manufacturers to work with RadioDNS compliant technology providers, and we're really pleased that Xperi has certified their Connected Radio platform as compliant with RadioDNS' Project Logo functionality. Compliance testing is a service we offer to all RadioDNS members, as either suppliers or purchasers wanting independent verification."
Xperi Corporation owns DTS, along with HD Radio, AIM and other radio and broadcast-related companies.