Q Radio has moved to a new studio complex in Belfast and made a £600,000 investment in new 'QHQ'.
Tony Blackburn has opened the studios, saying the space is impressive and the presenting talent is top class. He welcomed invited guests from the industry, commerce, community and political life along with Belfast Lord Mayor Councillor Nuala McAllister.
The Northern-Ireland wide Q Radio Group cites its ambitious growth plans as the reason for the move.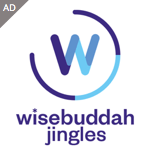 Now known as 'QHQ', the station's brand new home in the Fountain Centre on College Street has three on air studios with Axia Fusion digital desks and a customised hydraulics console desk for the main studio, two news booths and a production studio as well as private offices for senior management, meeting rooms and a collaborative open floor space for the sales and support teams.
Robert Walshe, Managing Director and Head of Programmes at Q Radio said: "We're thrilled to have welcomed so many people to the official launch of QHQ. It marks the dawning of another new chapter in the Q Radio journey.
"Just 18 months ago we took over a former Belfast commercial radio licence, and we're very proud of the progress we've made in that time. I must thank radio legend Tony Blackburn and Belfast Lord Mayor Councillor McAllister for lending their support to us and for their kind words on the night, it was very much appreciated by the wider Q team."
Mr Walshe continued: "I believe that our ambition as a station is now abundantly clear; we want to achieve greater market share across Northern Ireland and perhaps even beyond. The investment in our new HQ is both a statement of confidence in where we are as a brand, and also of intent, in terms of what we are aiming for.
"Being able to connect with our listeners, delivering the type of content they really want to listen will remain key to our success. That understanding coupled with the strength of our presenter line up and our commercial partnerships is what will allow us to continue to go from strength to strength. It's a very exciting time for us," he added.
Speaking at the launch, Tony Blackburn said: "I'm delighted to be in Belfast for the official opening of Q Radio's new headquarters. The space is so impressive and the presenting talent is top class. I've been made to feel so welcome I might relocate to QHQ!"
Lord Mayor of Belfast, Councillor Nuala McAllister said: "Belfast is a city that continues to grow and develop, a 'Global City' full of vibrancy, energy and vitality that attracts investors and visitors because it is a great place to work, visit and live."