 This year's Radio Festival Techcon prize for innovation has been given to In:Quality Media for its remote contribution terminal, which uses high quality audio over IP to put guests on air.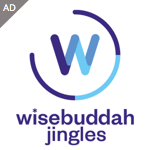 The Technical Innovation Award sponsored by Arqiva celebrates the best innovation in the use of technology for the industry. Three nominees were selected and the entries showcased through the day today at Techcon in Salford. Judges took into account evidence of success and popularity through staff or listener feedback. In:Quality was up against a virtual radio mixing desk created by PSquared and a Silence Detect solution created by Town & Country Broadcasting.
The judges said that In:Quality's Remote Contribution Terminal was a worthy winner: "They have developed a system that is easy to use by the contributor, and one that doesn't rely on proprietary hardware at the studio centre. This makes it available to all radio stations – from the largest to the smallest. It allows broadcasters to control their costs by using a 'pay per use' model and reduces the need to tie up valuable OB and staff resources. The benefit of not having to transport contributors to a studio centre, or drive a radio car to them, reduces CO2 emissions, which is a major consideration for some broadcasters. The ability to get contributors and experts on air quickly and in quality will enhance programming and bring greater listener engagement."
In:Quality installs and remotely manages equipment to allow live interviews on TV and radio programmes from the home or office. The firm, set up by Kevin Leach, offers a 'virtual meet and greet' service to test the equipment and connect the contributor to the broadcaster's studio. The company is this week launching a free service for radio stations, called IPDTL, which facilitates a high quality audio line over the internet with no software other than the Google Chrome browser.
Watch In:Quality's award entry presentation video here.