Emily Blunt invites cast of Oppenheimer to Matt Damon's for barbeque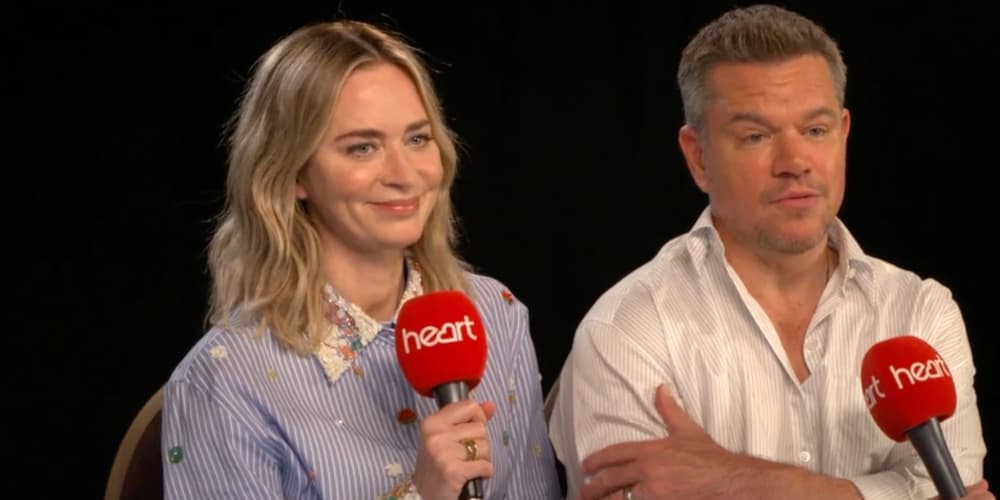 Oppenheimer stars Matt Damon and Emily Blunt joined Heart Evening's with Dev Griffin yesterday.
Matt and Emily are neighbours and he told Dev: "The only time she ever sees me is in slippers because we live in the same apartment building!"
Emily responded: "And it's time for you to get some new slippers you're like endorsing UGG whenever I see you!!"
Matt admitted he can "rely" on Emily Blunt as a neighbour for more than a spare cup of sugar, revealing she makes a "mean roast".
Emily detailed her roast dinner, with all the trimmings. "I do the Yorkshire pudding's, roast potatoes and gravy," she said – emphasising she makes the Yorkshire's from scratch!
Dev wanted to know more about them living near each other, asking if Matt ever invites Emily round for a barbeque or wine evening?
No, I invite myself over to Matt's place for a barbecue like I invited the entire cast over to Matt's apartment without really asking him I said let's all go to Matt's rooftop," Emily admitted. "It's very flexible our sort of sharing of spaces, isn't it?" she added.
"Yeah, totally," Matt answered.
Can we please talk about how pure Emily Blunt and Matt Damon's friendship is?! 🥹

Watch all of our @OppenheimerFilm interviews on Global Player 📲 https://t.co/X6SxbK622o pic.twitter.com/KSHoiWQV7R

— Heart (@thisisheart) July 26, 2023
Listen to Heart Evenings with Dev Griffin from Monday to Thursday 7pm – 10pm on Global Player.