Amanda Holden left 'petrified' by cursed painting in Heart Studio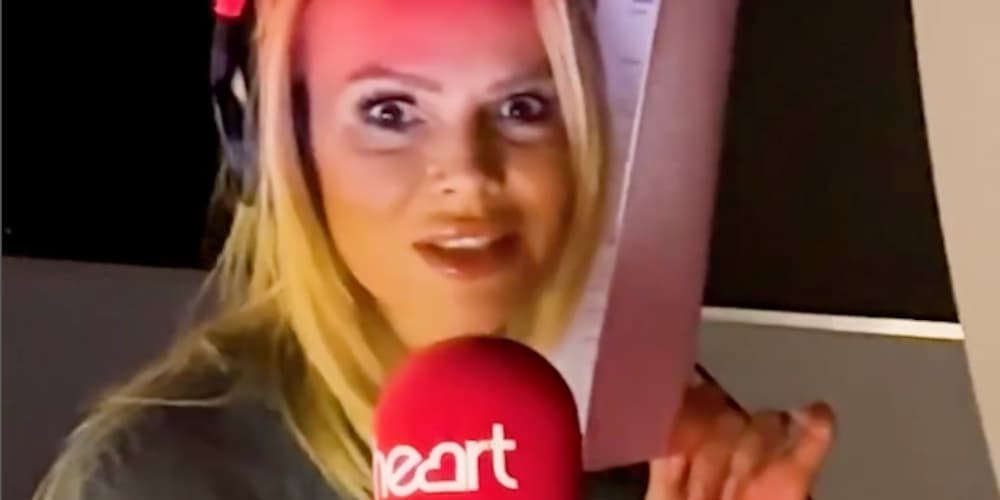 This morning, Amanda Holden was given a fright when a famous 'cursed painting' appeared in the Heart studio during the Breakfast show.
The 'haunted' painting featuring a young girl has captivated the news after buyers reported a spell of 'back luck' when purchasing it. The painting has been taken back to the shop by numerous buyers and there are even reports that a car carrying it broke down.
Managing Director at The London Bridge Experience, James Kislingbury, who had taken the painting into the station explained they had decided a few weeks ago, to buy the it at auction to use as a competition prize.
"Once it came on site, actually it goes all the way back to when I picked up the thing. All sorts of strange things happened," James said. "My car broke down, my electrics came off on site, we've had things being seen by our staff members, shadows chasing staff members. It's been a crazy crazy time."
Jamie Theakston asked what's known about the curse.
"We don't know the full story behind the painting, the only thing we do know is that it was bought from a charity shop twice, returned twice, and then eventually bought the painting ourselves," James responded.
"I went to collect the painting and it came from the back of a cupboard, the woman saying, "you know what you're getting yourself in for!" and to be honest at London Bridge we're used to unusual things happening, so we thought "yeah it's fine!" so grab the painting, pull it out of the cupboard, and her dog goes absolutely crazy and barking."
Amanda said that she didn't want to look at it: "I'm not even joking, on the piece of paper here telling us all about James, I have hidden the picture away from myself. I'm not even looking at it," she said.
Jamie joked that she could look at it because it's only a painting.
"No! I'm not looking at it," Amanda replied. "I'm due to have a lovely day today and I'm refusing to look at it. The producer can see I've rolled up all the information on her away from me because I don't want to look at her in the eye!"
Jamie pointed out that nothing had gone wrong in the studio, to which she responded: "Jamie you are silly saying things like that. Oh my god. Are you actually joking, all the lights have gone off. Are you actually joking?"
"Sorry I just turned those off," he replied, prompting Amanda to shout at him: "Jamie Theakston! For goodness sake!"
View this post on Instagram