Greatest Hits Radio Live will Party at the Palladium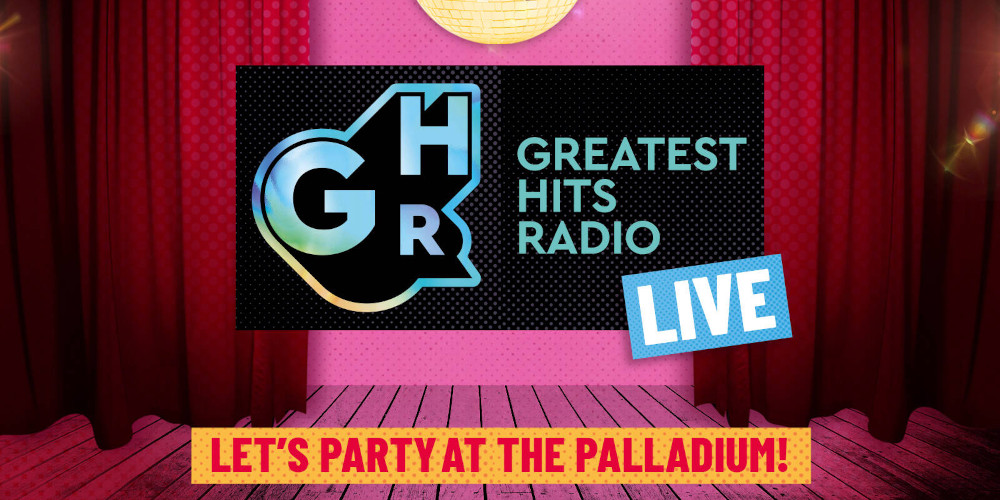 Greatest Hits Radio is holding its first live event with the best music from the 70s, 80s and 90s.
Taking place at the London Palladium on Friday 25 November, Greatest Hits Radio Live will be hosted station presenters Kate Thornton and Martin Kemp. Their colleagues Simon Mayo, Jackie Brambles and Paul Gambaccini will join them on stage.
There will be performances from artists including Howard Jones, Heather Small and Mica Paris, plus the best of London's West End.
Star of MAMMA MIA!, Mazz Murray, will sing an iconic song and there will be performances from the Bob Marley musical, Get Up Stand Up and Tina – The Tina Turner Musical.
The acts will be accompanied by the Greatest Hits Radio House Band.
Martin Kemp said: "Greatest Hits Radio should have done something like this a long time ago but now I'm here we're making sure it's happening!
"I mean the Palladium – the Beatles have played there, Johnny Cash has played there, Alfred Hitchcock made a film there. Spandau Ballet didn't play there – we were too big for that! But this event is going to be an absolute party and I'm so excited"'
Kate Thornton added: "I'm really excited that we're going to be bringing so much great music and so much nostalgia to the magical London Palladium stage.
"We've created this incredible house band who will provide back up for these legendary artists who are performing on the night. It's going to be a show quite unlike anything else that will be on in the West End that weekend – it's going to be terrific!"
Tickets for Party at the Palladium are on sale now and available from the Greatest Hits Radio website.