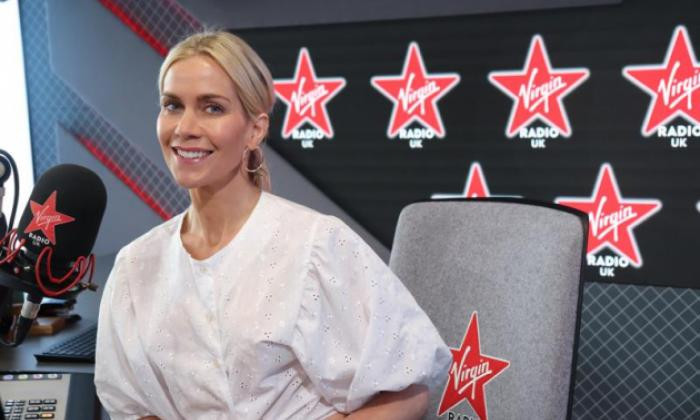 The Virgin Radio drivetime presenter confirmed on Instagram earlier (20 September) that she and her fiancé Martin are expecting their first child.
Posting a picture of her two dogs, Kate wrote: "Still can't believe we're adding another set of paws to our pack and this time it's not another dog.
"Our little human is due in February 2021 and you can read all about it in @hellomag." She also revealed in a hashtag in the post that she's 18 weeks pregnant.
In her interview with Hello Magazine, Kate says: "I have never felt more ready. For a lot of my life I did feel pressurised and I wasn't ready.
"You have to do what's right for you. I think I am going to be a much happier person knowing that I did this when I wanted to."
She explained that the baby was completely planned after her wedding to Martin was cancelled and rescheduled for next year.
Kate told Hello Magazine: "A few of our friends and family said we could have a baby between now and then. I laughed.
"But then I turned 40 in May and suddenly I felt grown up and like I was ready for something and I didn't know what it was.
"We realised we would have to start trying straight away to avoid having a newborn at the wedding. So we did. We gave it one shot. And it happened!"