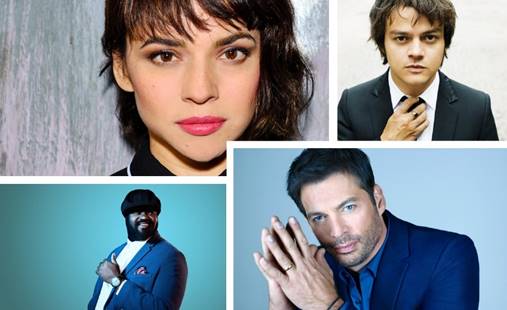 Multiple award-winning Harry Connick Jr. will be the eighth and final guest this weekend on Jazz FM's series The Music That Made Me.
Harry has sold over 30 million albums worldwide. He has had seven top 20 US albums, and ten number-one US jazz albums, earning more number-one albums than any other artist in US jazz chart history. He's also a Hollywood movie and Broadway star.
Together with his friend and fellow New Orleanian Branford Marsalis, Harry helped rebuild his beloved hometown of New Orleans after the devastation of Hurricane Katrina in 2005 by conceiving Musical Village. The Village is a community of homes for Katrina-displaced musicians. Its focal point, the Ellis Marsalis Center for Music, is an after-school teaching facility for children, a performance hall, a recording studio, a gathering place for the surrounding under-served neighbourhood and a lifeline in the face of the present pandemic.
Speaking about being a guest on the Jazz FM show, Harry said: "I'm happy to be a part of the 30th birthday celebrations of Jazz FM – our journeys in music have run together, and the station has been a great supporter of both my own music, and of New Orleans music in general.
"This moment gives me a chance to tell my story, and to choose some great tunes. What other station would play Miles Davis next to Queen!"
Artists who featured in the first series of The Music That Made Me include Gregory Porter, Norah Jones and Jamie Cullum. A second series is already in the planning for next year.
You can hear The Music That Made Me featuring Harry Connick Jr. this Saturday 26 September at 9pm.