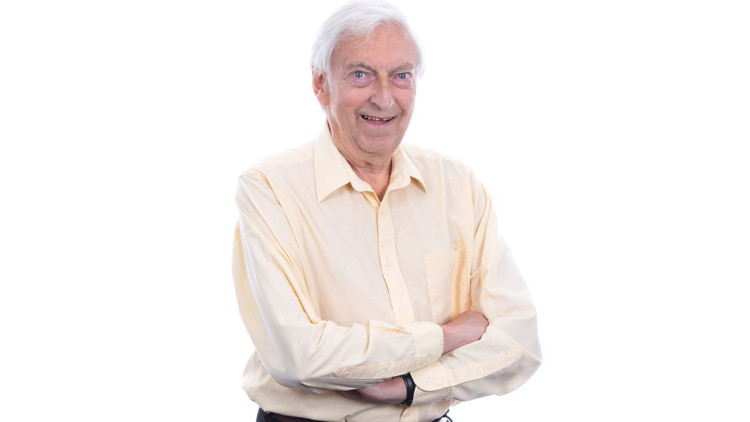 Veteran broadcaster Keith Skues will present his final show this weekend (27 September) after 61 years working in radio.
Last year was a double celebration for Keith, when he reached his 80th birthday and clocked up 60 years of broadcasting.
Skues, 81 began his career in 1959 being called up for National Service and was posted to the British Forces Network in Cologne, Germany.
In addition to armed forces radio, Keith's career spans pirate radio's Caroline and London, Radio Luxembourg and he was one of the original DJs at the start of BBC Radio 1 in 1967, where he presented various shows including some also broadcast on BBC Radio 2.
Moving to independent local radio in 1974, Keith became programme controller of Sheffield's Radio Hallam. He returned to the BBC in the early 90s, firstly to BBC Radio Sheffield, then to BBC Eastern Counties, where he'll present his final Sunday evening show tomorrow.
Speaking to the BBC, Keith admitted: "I don't know if I'll shed a tear, I've never retired before, but I'll be very sad."
He tells the BBC that his biggest inspiration was Roger Moffat on the BBC Light Programme's Make Way For Music because of his outspoken style.
Speaking about his decision to retire, Skues says: "Because of coronavirus, the whole system has changed and they're wanting to go for a younger audience.
"When I was 19 or 20 I was in the right place at the right time and, having reached 500 editions of the Sunday show, it's perhaps the ideal opportunity to retire."
Peter Cook, his current boss in BBC Local Radio, said: "Keith has inspired generations of broadcasters and is one of the true legends of radio who has such a warm and genuine connection with his listeners.
"It's been an absolute privilege to work with him and I'm delighted that we were able to help him reach his milestone of 500 episodes of his Sunday show before his retirement."
Keith was awarded an MBE for his services to broadcasting and charity in the 2004 New Year's Honours List and says it was the highlight of his career: "I've always admired the Royal Family and been at many events with various members without ever speaking to the Queen, but to be given the MBE by her and chatting with her would be the highlight," he said.
You can hear Keith's final programme tomorrow evening (27 September) at 10pm across BBC Eastern Counties radio and it will be available to listen to afterwards on BBC Sounds.